Everything you need to know about Amazon Tap
Looking for a portable speaker with a whole lot of added smarts? Meet Amazon Tap.
We're reader-supported and may be paid when you visit links to partner sites. We don't compare all products in the market, but we're working on it!

What is Amazon Tap?
Part of Amazon's line of Alexa-powered devices, Amazon Tap is a portable version of the Amazon Echo smart speaker. Other than the fact it runs on batteries instead of plugging into an electrical outlet, Amazon Tap can perform all the same functions as Amazon Echo, plus you can take it with you wherever you go.
Like Amazon Echo, Amazon Tap is built around Alexa, Amazon's virtual personal assistant. Alexa is similar to Apple's Siri and is capable of using the Internet to answer questions, play music from a range of services like Pandora and Spotify, and control other smart devices in the vicinity.
In terms of portability, Amazon Tap's battery can support up to nine hours of continuous playback in its default tap-to-wake mode. If you set Amazon Tap to be constantly listening for your voice, its battery life drops slightly to a maximum of eight hours. To charge Amazon Tap's battery you simply need to slot the speaker into the provided charging cradle and plug it into a power outlet.
Because Alexa requires a constant Internet connection to process voice commands, Amazon Tap will only have access to voice-based functionality when connected to a Wi-Fi network or a mobile hotspot. Without Internet, Amazon Tap will work much like any other portable Bluetooth speaker.
Don't want to hold out hope for Amazon Tap to reach Australia? These Echo devices are already available:
What can Amazon Tap do?
Thanks to Alexa, Amazon Tap is capable of understanding and processing a vast array of voice commands. You can ask Alexa questions like what the capital of Norway is, and it'll find the answer for you online. Similarly, you can have Alexa read you the latest news headlines, deliver the current weather forecast or report on local traffic conditions.
Since it's essentially one big speaker, it's no surprise that music is a key component of Amazon Tap. When Amazon Tap is connected to the Internet, you can play music from services like Spotify, Pandora, Amazon Music, TuneIn and iHeartRadio, as well as listen to audiobooks from Audible. If you have a mobile device with Apple Music or Google Play Music, you can stream from those services to Amazon Tap as well, along with streaming directly from your device's storage via Bluetooth.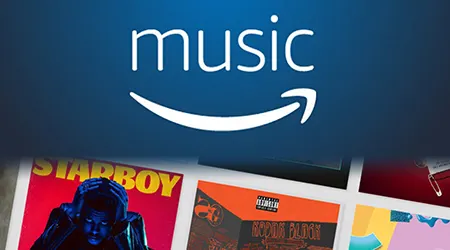 Sick of Spotify? Get 30 days of Amazon Music Unlimited for free
from Prime Video
If your music streaming provider can't keep up with your eclectic tastes, try out Amazon Prime Music for 30 days completely free.
View details
Amazon Tap wouldn't be much of an Amazon product if it didn't have some form of online shopping functionality built in. If you're an Amazon Prime member, a simple command is all it takes to have Alexa order a slab of your favourite energy drink or a new mop to replace the one you just broke pretending you were Darth Maul.
If you're not a Prime member, you can still add items to your Amazon shopping cart but you'll have to go in and place your order manually later. Whether you're Prime or not, though, you can always tell Alexa to add an item to your shopping list so you won't forget it next time you're down at the shops.
Best of all, new features are being added to Amazon Tap on a regular basis thanks to Alexa Skills Kit, a software platform that allows developers around the world to expand Alexa's voice-recognition capabilities. For example, you can add skills to Alexa that add pop-culture brands to Alexa's vocabulary, or skills that provide additional compatibility between Amazon Tap and other smart devices.
What other devices is Amazon Tap compatible with?
Smart home compatibility is one of Alexa's core features, and Amazon Tap loses none of this functionality in its transition to a portable device. Alexa can connect and control an impressive range of modern smart devices, from August smart locks to Rachio sprinkler systems to Garageio roller doors.
Amazon Tap is also fully compatible with the rest of Amazon's Alexa-enabled devices. For unified voice recognition and audio playback in multiple rooms of your house, you can sync Amazon Tap with Amazon Echo, its smaller sibling Amazon Echo Dot, the smart camera Amazon Echo Look, and the pseudo-tablet Amazon Echo Show.
When will Amazon Tap be available in Australia?
Amazon has not confirmed when Amazon Tap will arrive Down Under, but with the recent announcement of an Amazon HQ coming to Australia, it's likely we'll know more soon.
How much will Amazon Tap cost?
With no Aussie release confirmed, there's also no local price for Amazon Tap. However, with Amazon Tap retailing for US$129.99 in the US, it's likely it'll be priced around AUD$199.99 here in Australia.
Amazon Tap specs
Size

159mm x 66mm x 66mm
Weight

470g
Charging cradle size

15mm x 66mm x 66m
Charging cradle weight

109g
Battery life

Up to 9 hours of continuous playback
Wi-Fi

802.11b/g/n @ 2.4GHz
Bluetooth

A2DP support for streaming from mobile devices
Speaker

2 x 1.5" drivers + 2 x passive radiators
---