Amazon Fire TV Stick Basic Edition Review: A touch too basic
The Amazon Fire TV Stick Basic Edition offers low-cost streaming, but with nowhere near enough variety to make it stand out.
Quick Verdict
If you want a low-cost Netflix and Amazon Prime Video streaming solution, the Amazon Fire TV Stick Basic Edition will do the job, but it's nowhere near as flexible as other alternatives.
The Good
Simple setup
Low cost
Range of apps, including games
The bad
No 4K support
No local catchup apps
YouTube access likely to be dropped
---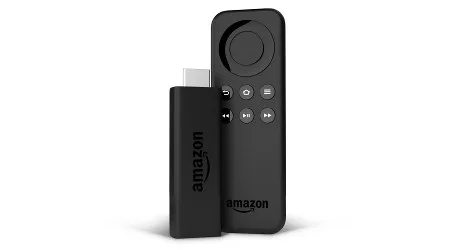 Buy Amazon Fire TV Stick
from Amazon
With Amazon's Fire TV Stick, streaming movies and TV from Amazon Prime Video, Netflix, YouTube and other Amazon apps is as simple as slotting it into your TV's HDMI port and kicking back on the couch.
View details
Amazon's launch into the Australian market
has come with only a handful of Amazon-branded gadgets. There's the AmazonBasics range of cables and accessories, but we'll have to
wait until 2018 to see the first Amazon Echo speakers
in Australia, and for now, there's only one model of the Amazon Fire TV platform available and it's the cheapest and simplest model.
Sometimes simple can be a big plus, especially when you want to be a couch potato, but the Amazon Fire TV Stick Basic Edition suffers from being just a bit too basic compared to your other smart streaming options.
Design
You certainly can't accuse the Fire TV Basic Edition of being a complex device to install. Like Google's Chromecast or Chromecast Ultra, it's essentially just a stick with an HDMI plug at one end to slot into one of your TV's HDMI sockets. Power is via micro USB with a provided charger, and there's an extension cable if the stick doesn't happen to fit nicely into a more crowded HDMI setup, as well as to slightly extend its range for your home Wi-Fi network.
As such, installation is very much a one-step process, with an onscreen login handled by the Fire TV Stick Basic Edition's remote control.
Like the stick itself, this is a very basic remote, with a circular selector for directions around a central button, as well as back, home, menu, play/pause and fast forward/rewind buttons. Nothing out of the ordinary, although it's worth noting that there's no onboard volume control, which you'll still have to handle from your home theatre or TV.
Performance
The core menu for the Amazon Fire TV Stick Basic Edition mirrors the tile-based display that most streaming solutions (outside of Google's casting-centric Chromecasts) prefer, which makes it easy to highlight videos or indeed apps.
Fire TV has historically run on Amazon's own forking of Android operating systems, but beyond the fact that it runs Fire OS 5 (5.2.6.0 on the review model) which should mean it's fundamentally running on an Android Lollipop 5.0, albeit a very heavily modified Lollipop.
The key appeal here is that, like the Android-TV based Foxtel Now box, it's a little easier for developers to port applications to the Fire TV platform if they already exist for Android.
This also means that unlike the stick-based Chromecasts, you can add a large number of apps to the Fire TV Basic Edition, with a mixture of free and paid applications already available. While fancier Fire TV models (and apparently the previous generation of Fire TV Stick) offered Alexa voice control, that's noticeably absent from the Fire TV Stick Basic Edition, which means your searching has to be via remote control. This is rather slow, with no easy access to searching functions to speak of.
Amazon's promise is that the Fire TV Stick Basic Edition provides access to "content from Prime Video, Netflix, YouTube and over 4,000 apps and games."
That may well be accurate (I haven't actually counted, although it feels optimistic based on what I've seen), but width isn't really the point for a streaming solution so much as the quality of those applications.
Obviously, Amazon's own Amazon Prime Video takes starring position in the same way that the Foxtel Now Box promotes Foxtel content, and a Netflix app is present, but beyond that in straight video on demand terms, it's rather thin pickings.
There's no sign of any Australian catch-up TV services at launch. Not one, which means no ABC iView, no SBS On Demand, no 9Now, no tenplay or 7Plus. Equally on the subscription side, there's no Foxtel Now or Stan.
Hayu is represented, and there are other VOD services available, but compared to what you might expect out of just about every other streaming box, the Amazon Fire TV Basic Edition feels, well, basic.
You're also limited to HD content in terms of visual fidelity, even though several Amazon Originals, including The Grand Tour are shot in 4K. Amazon has 4K-capable Fire TV devices, but not the Fire TV Stick Basic Edition.
Then there's YouTube. At the time of writing, there's an app which is fundamentally just a web link to the YouTube homepage that runs on the Amazon Fire TV Stick Basic Edition. However, every time you launch it, a large pop-up window informs you that access will be blocked from 1 January 2018.
That's down to a spat between Amazon and Google around selling Nest and Chromecast devices on Amazon US, and maybe they'll resolve it peacefully before that deadline.
But I wouldn't bet my access to YouTube on it, and neither should you. If big-screen YouTube access is important to you, this is not the device to buy, at least while Google and Amazon are fighting their corporate wars.
There is a range of other applications, including Spotify for music streaming, although Amazon's own Amazon Music Unlimited is missing in action, presumably until it launches here sometime in 2018.
The Fire TV Stick Basic Edition can also run games applications, either through the simple remote or a paired game controller. Amazon sells a Fire TV game controller in the US, but it's not available here as yet.
Instead, I tested with a cheap Android-compatible iPega controller, playing games such as Pac-Man 256 and evergreen Aussie classic Crossy Road.
Crossy Road should be a simple game to port, but on the Amazon Fire TV Stick Basic Edition, it plays more like a powerpoint presentation, with very slow frame rates and terrible response.
If you want a real challenge it's there, but that's just because the gap between pressing a button and actually seeing onscreen change is so long that you're more than likely to get flattened before you could feasibly move!
As such, while games are present, it's pretty clear that the Amazon Fire TV Stick Basic Edition lacks the essential grunt to make them fly in a really satisfying way. That's not a terrible matter for a cheap streaming stick, but it is worth keeping in mind that just because it says it plays games doesn't mean that those games are particularly playable.
Verdict
The Fire TV Stick Basic Edition sells itself on its low asking price and ease of installation, and if your core watching group consists of Amazon Prime Video and Netflix in HD only, it'll serve that purpose well enough.
However, at the same time, it's all too easy to see that there are numerous alternative devices that handle a lot of the other video streaming applications you're likely to want with a much wider range and in a much smoother fashion.
If you're working from a constrained budget and want something with its own remote and onscreen user interface it's one of the cheapest ways to add big-screen Netflix to your TV, not that it is strictly Amazon's intention here. If your budget can stretch any further at all, though, consider alternative devices.
It's just a suspicion, but it feels likely that we may see the rest of the Fire TV family (or at least some of the more capable members arrive once Amazon launches Alexa services in Australia in early 2018.
It may well be worth waiting to see what it charges for those devices because the Fire TV Stick Basic Edition's rudimentary offerings could all too quickly be outdone even within the Amazon Fire TV family.
Alternatives
It's a sad reality in Australia that there's yet to be one streaming box that covers every possible streaming need, although many go a lot further than the Amazon Fire TV Stick Basic Edition.
The gold standard in easy to use streaming boxes, as long as you're already in the Apple camp is the Apple TV 4K. That's a pricey proposition, especially compared to the Fire TV Stick Basic Edition, but it's fast, smooth and one of the few other available boxes in Australia that can handle Amazon Prime Video natively.
Stepping down the price brackets, the Telstra TV 2 can handle Foxtel Now, Stan, Netflix and all the Australian catch-up services, although its app offering is very thin compared to that of the Amazon Fire TV Stick Basic edition, and it will only work for Telstra broadband customers.
You're not quite so locked in with the Foxtel Now Box, which, while it promotes Foxtel content above all else, can handle regular Android apps at a price point only $30 more than the Fire TV stick basic, along with Stan and all the catch-up services, although there you do have to give Netflix a miss for now.
If you're truly budget constrained, consider the original Chromecast, which has similar HD restrictions to the Fire Stick Basic, but can handle a much wider variety of programming, albeit at the cost of having to run it through your handset. You could even opt for the slightly more costly 4K capable Chromecast Ultra, which also has direct ethernet connectivity for smoother streaming.
Pricing and availability
Amazon sells the Fire TV Stick Basic Edition through its local site for $69 outright with free shipping.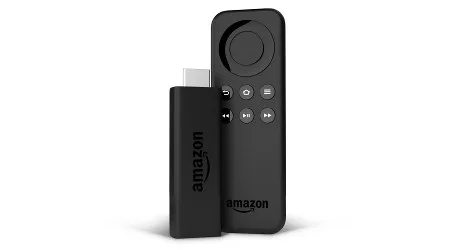 Buy Amazon Fire TV Stick
from Amazon
With Amazon's Fire TV Stick, streaming movies and TV from Amazon Prime Video, Netflix, YouTube and other Amazon apps is as simple as slotting it into your TV's HDMI port and kicking back on the couch.
View details
Specifications
Product Name

Amazon Fire TV Stick Basic Edition
Size

85.9 mm x 30.0 mm x 12.6 mm
Weight

32g
Storage

8GB
RAM

1GB
Networking

802.11a/b/g/n/ac Wi-Fi only
Video resolution

720p and 1080p up to 60fps
In the box

Fire TV Stick, Fire TV Remote, USB cable and power adaptor, HDMI extender, 2 AAA batteries, Quick Start Guide
Price
$69
Latest mobile phone reviews
---
Follow us for all the latest mobile phone news and deals
---