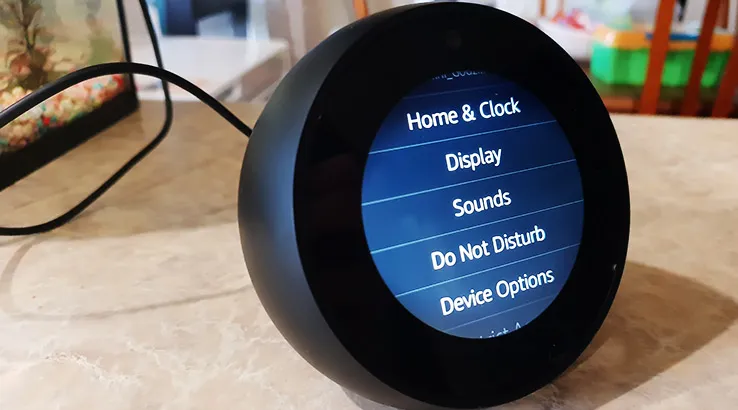 Versatile while still being simple to use
A little on the pricey side
The Echo Spot is a very different kind of smart speaker, because the inclusion of a display screen adds all sorts of smartphone-style capabilities into what is otherwise a voice-driven world.
In some ways, Amazon hasn't done a lot with that screen, in order to keep voice the focus, but that also means they've kept it simple and easy to use, which is a big plus. It's also a speaker with cute industrial design, so where you'd probably hide an Echo Dot, your Echo Spot is much more likely to be proudly displayed.
You'll pay a premium for the privilege, and it's going to work a lot better in a house that's already Alexa-enabled rather than being your first Echo speaker, but within those constraints it works well.