Everything you need to know about Amazon Echo Look
A personal assistant and style specialist in one, Amazon Echo Look is made for those who live and breathe fashion.
We're reader-supported and may be paid when you visit links to partner sites. We don't compare all products in the market, but we're working on it!

What is Amazon Echo Look?
Amazon Echo Look is a voice-operated smart camera designed to help you better assess different outfits before wearing them out of the house. As you experiment with different combinations from your wardrobe, you can ask Echo Look to take full-length, high-quality photos and videos with a simple voice command. You can then review these images and videos on your phone, and because you're not craning your neck to peer in the mirror, you can give your look a more thorough assessment than ever before.
If you're still not sure about an outfit and you need a second opinion, Echo Look features a service called Style Check that compares photos of different outfits to determine which one looks best on you. Style Check does this by combining advice from a team of fashion specialists with machine-learning algorithms, judging each outfit based on factors like colour, fit and current trends. Due to its ability to learn from your feedback and incorporate new advice from Amazon's fashion team, Style Check is constantly refining its algorithms to provide more accurate feedback.
If your wardrobe is getting a little old, you can also have Echo Look recommend new brands and styles based on the outfits you've worn in the past. And once you've found the perfect outfit, you can tell Echo Look to snap a photo and share it online with your friends.
What else can Amazon Echo Look do?
Because Echo Look is powered by Alexa, Amazon's virtual personal assistant, it's capable of all the same hands-free functionality first introduced in Amazon's popular smart speaker, Amazon Echo. That also means that Echo Look must be constantly connected to the Internet, since Alexa relies on a cloud computing voice service for interpreting voice commands.
Though Echo Look's built-in speaker isn't anywhere near the quality of other Echo products, Alexa can still use it to play a wide variety of music from services like Amazon Music, Pandora, Spotify and iHeartRadio. Alexa can also use it for reading audiobooks from your Audible library, as well as streaming podcasts and online radio stations.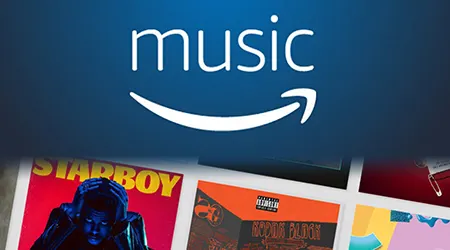 Sick of Spotify? Get 30 days of Amazon Music Unlimited for free
from Prime Video
If your music streaming provider can't keep up with your eclectic tastes, try out Amazon Prime Music for 30 days completely free.
View details
You can also ask Alexa general questions regarding facts and figures, and Alexa will search the Internet for answers. If you're after the latest news, current traffic conditions or tomorrow's weather, Alexa will fill you in on those, too.
Should you find your pantry looking a little empty, you can ask Alexa to order you items from Amazon's vast online store. However, only Amazon Prime members can take advantage of this feature, with non-Prime members limited to asking Alexa to put items in their shopping cart for manual checkout later. All Echo Look users can ask Alexa to add items to their Amazon shopping list, though, which is particularly handy if you tend to lose track of what you need when you're doing your weekly shopping.
Alexa's abilities aren't static, either. To help keep Alexa relevant, Amazon built the Alexa Skills Kit, a development platform that enables programmers to build new features into Alexa's voice recognition software. These optional add-ons are free for anyone to make use of and they allow Alexa to recognise more brand names, interface with additional smart devices and better understand natural language.
What other devices is Amazon Echo Look compatible with?
Thanks to Alexa, Echo Look can function as a hub for a huge range of other smart devices. Wi-Fi-enabled devices like lights, ceiling fans, thermostats and sprinkler systems from brands like LIFX, Philips Hue and ecobee can all be controlled by issuing voice commands to Alexa.
Similarly, Echo Look integrates with other Alexa-enabled products from Amazon. By combining Echo Look with Amazon Echo, its miniaturised brother Amazon Echo Dot, the portable Amazon Tap or the tablet-like Amazon Echo Show, you can have Alexa coverage throughout multiple rooms of your house.
When will Amazon Echo Look be available in Australia?
Amazon has not provided any indication of when Echo Look might be coming to Australia. In fact, it's currently purchasable by invitation only in the US, so it might be some time before we see it hit Aussie shores.
How much will Amazon Echo Look cost?
Echo Look has no official Australian pricing, but judging by the American price tag of US$199.99, Aussies would likely be looking at around AUD$290.
Amazon Echo Look specs
Size

160mm x 61mm x 61mm
Camera

5MP camera with Intel RealSense SR300
Camera lighting

Four built-in LEDs
Wi-Fi

Dual-band 802.11a/b/g/n @ 2.4Ghz/5Ghz
Microphone

7-microphone array
Processor

Intel Atom x5-Z8350
---
More guides on Finder