Amazon Echo Input Review: An easy way to make dumb speakers smart
If you've already got a good set of speakers that lack smarts, Amazon's Echo Input makes it simple to add Alexa to them.
Quick Verdict:
The Amazon Echo Input fulfils its purpose, adding smarts to your speakers, but the close price point to the Echo Dot detracts from its value proposition.
The good
Adds Alexa to just about any speaker
3.5mm direct or Bluetooth connectivity
Wide range of smart home compatibility
The bad
Lacks its own speaker
Set-up can be tricky if it goes wrong
Echo Dot isn't that much more expensive
Amazon's Echo Input is designed to piggyback onto other speaker systems, adding the company's virtual assistant in areas where you might not want or need a complete smart speaker.
It's of most use if you're already running an Alexa set-up within a smart home environment, although the relatively small price difference between the Echo Input and the more flexible Amazon Echo dot is problematic.
Amazon Echo Input: Design
Small and unobtrusive
Not quite cable-free
The Amazon Echo Input is effectively the successor to the Amazon Echo Dot.
It's a small flat disk with just two input buttons and an activity light on the top.
Charging is via microUSB, with a supplied cable and charger in the box. There's also an output 3.5mm jack and cable in the box, although this isn't the only way you can connect up the Echo Input.
Back to top
Amazon Echo Input: Installation
App-driven installation keeps it simple
Not a lot of help if something goes wrong
Annoyingly keeps trying to save your Wi-Fi password
The Echo Input set-up process should be quite easy. I say should because I did hit one quirk in the process. It's entirely app-driven, so the first step needs to be setting up the Alexa app on your iOS or Android phone as well as an Amazon account if you don't already have one.
From there, you're guided through the set-up process, which isn't much more complicated than plugging everything in and detecting the Echo Input from within the app.
You have the option of connecting to your existing non-smart speaker via either Bluetooth (if supported by your speaker) or 3.5mm cable.
It's then a matter of connecting the Echo Input up to your Wi-Fi network. This was where I hit the only genuine issue with set-up. For some unknowable reason, the Alexa app refused to accept my Wi-Fi password as genuine, even though it was 100% accurate.
It took six full attempts to get it to register the Echo Input on my Wi-Fi. I'm honestly still not sure why, but it's less than helpful when a guided install like this goes off the tracks. It's also somewhat annoying that Amazon decides that the default is to store your Wi-Fi password on its servers with a checkbox.
I told it not to store my password, but every time it refused my password, it would re-enable that checkbox and I'd have to disable it. If I were the paranoid type, I'd suspect that might be why it failed. Eventually, though, the Echo Input registered itself and got to work.
Back to top
Amazon Echo Input: Performance
Alexa works well for smart home tasks
Decent microphone pick-up
Balancing act between audio controls
The Echo Input is as simple as you can get for voice-assistant technology. As with any Alexa device, it's limited by whatever other smart devices or services you've already enabled.
The two buttons work to mute the microphone, with a familiar red glow if it is disabled, or to invoke Alexa without having to use its wake word.
On the smart device side this covers a lot of ground, including smart lightbulbs, door locks and some sensors, although obviously it can't show you the results of any video camera due to the lack of its own display.
For such a small device, the Amazon Echo Input has pretty good microphone pick-up. I installed it in my home office for testing purposes and was able to get it to kick into gear from around a corner with only moderate volume.
Speaking of volume, there's a slight trap here if you're not careful. You can tell Alexa to set any volume level you'd like, but it never takes actual control of your external speaker's volume output. As such, if it's set very low or very high, what you tell Alexa might not make that much difference. I discovered this the hard way plugging it into one speaker set at full volume, which totally overpowered the Echo Input's ability to even hear me tell it to lower the volume.
The easiest way around this is to set the volume as high as you'd ever want it on your device, and then only use Alexa to adjust it from that point onwards.
It's even feasible to set up a speaker with both Alexa and Google Assistant if it's got a 3.5mm input. I tested this with the Panasonic SC-GA10 speaker, and it worked.
Well, mostly. It's functional but only barely because you have to use a physical input change between the inbuilt Google Assistant and the auxiliary input where the Echo Input is installed. You can't quite order Alexa and Google Assistant to fight over music playback duties, no matter how fun that might seem in theory.
Back to top
Amazon Echo Input: Should you buy it?
An easy way to make your dumb speakers into smart ones
But the Echo Dot isn't that much more expensive
The Amazon Echo Input is very much a tool for a specific job. If you don't want or need a speaker but want smart features based around the Amazon ecosystem, it's the cheapest way to enable those features.
That being said, the Amazon Echo Dot is basically the Echo Input with a speaker whacked on the top.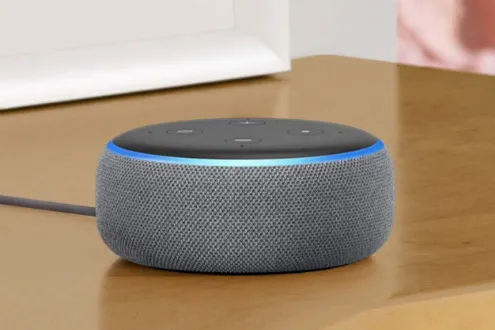 All-new Echo Dot (3rd Gen) – Smart speaker with Alexa
from Amazon
View details
That makes it a more flexible device overall because while you can use it to make dumb speakers into smart ones, it'll also work independently. You could use the Echo Input by itself in theory as long as you never want to hear its responses, but that would limit you only to tasks such as light switching.
Back to top
Amazon Echo Input: Pricing and availability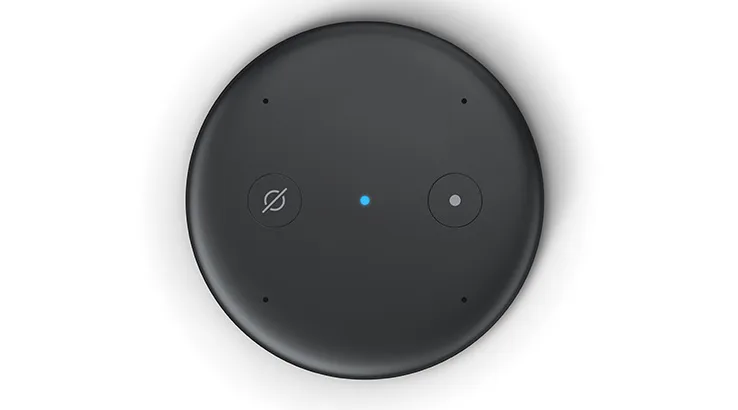 Buy Amazon Echo Input
from Amazon
Turn any speaker into a smart speaker with the easy to use Amazon Echo Input.
View details
The Amazon Echo Input launched in Australia at $55 outright, but it's pretty frequently available on special. At the time of writing this review, Amazon Australia was offering it for just $35.
Back to top
---
---