Finder makes money from featured partners, but editorial opinions are our own.
Alternatives to CommSec: 7 trading platforms to consider
Looking for a new broker? Here are 7 alternatives to Commsec
Australia's largest and most well known online broker might be CommSec, but that doesn't mean you have to sign up with them.
In 2023, there are literally dozens of share trading platforms in Australia for you to choose from.
Each broker has its pros and cons when it comes to available markets, trading tools and costs. So it's a good idea to compare your options before deciding on the trading platform that meets all your investment requirements and offers the best value for money.
Below we've listed some online trading platforms for you to consider. Like CommSec, these brokers offer Australian and global shares as well as a good selection of trading and research tools.
Our top pick for
Low costs
Our top pick for
Education & learning
Our top pick for
Australian stocks
An IG share trading account offers competitive brokerage fees and 24-hour support when you trade both Australian and international shares.
If low brokerage is the most important factor in deciding on an alternative to CommSec, then IG may be for you. Along with low fees, it also offers a reliable online mobile share trading platform with a wide range of markets to choose from.
Brokerage fee: US$0
Inactivity fee: No
Products: Australian and International shares, forex, CFDs
Access: Online only, share trading app
---
Trade shares, forex and CFDs on your desktop or mobile app and easily track your investments.
CMC Invest services ANZ Bank's share investment platform and offers the cheapest brokerage fee among the Big Four banks at $9.90 (depending on membership level). The platform offers membership options to suit beginner and advanced traders, providing access to local and international stocks, CFDs, forex, commodities and managed funds.
Brokerage fee: $0
Inactivity fee: $0
Products: Australian and global shares, managed funds, CFDs, forex
Access: Desktop or mobile app
---
With a SelfWealth share trading account, you're able to trade small or large amounts with a flat brokerage fee.
Selfwealth has one of the lowest brokerage fees on the market but it stands out from the rest because it boasts a flat fee of $9.50 per trade. It means that whether you're a big or small trader, you'll never be charged any broker commissions on top.
Brokerage fee: $9.50
Inactivity fee: No
Products: Australian ASX-listed shares
Access: Easy-to-use mobile app
---
Access more than 19,000+ stocks from around the world, including Australia, the United States, China and Japan.
Saxo Invested offers easy access to more than 19,000+ global stocks on 40+ of the world's major stock exchanges, such as the ASX, NYSE, Shanghai Stock Exchange and London Stock Exchange. With investment opportunities the world over, you have the opportunity to achieve a truly diversified portfolio.
Brokerage fee: $8
Inactivity fee: $0
Products: ASX-listed stocks, global stocks, forex, CFDs
Access: Full-service broker with online platform
---
Bell Direct has attempted to position itself as the leader in stock trading execution speeds.
Bell Direct offers a one-second placement guarantee, promising to place eligible market-to-limit orders onto the ASX in under a second or you pay no brokerage fee for the trade. This allows you to jump on trading opportunities quickly and at the price you want.
Brokerage fee: $15
Inactivity fee: No
Products: Australian shares, ETFs, managed funds
Access: Online only
---
National Australia Bank's online trading platform aims to make it as simple as possible for you to manage your investments.
nabtrade customers can take advantage of dynamic market data, advanced charting and investment insights to help them make informed trading decisions. Other features include an integrated cash account and the ability to trade Australian and international shares.
Brokerage fees: $9.95
Inactivity fee: No fee with one trade or more a year
Products: ASX stocks, over 10,000 global securities, LICs, warrants, managed funds
Access: Available on PC, tablet or smartphone
---
Optimise your investment strategy with free live data and customisable layouts and alerts using Westpac's trading platform.
The Westpac Online Investing platform is designed to simplify the trading process for casual investors. It offers access to Australian and international shares, managed funds, commodities, options and more.
Brokerage fees: $19.95 or 0.11%
Inactivity fee: $63.50 per year on the global markets account
Products: All ASX-listed securities, international shares, managed funds
Access: Trading conducted via mobile app or over the phone
---
How do these trading apps compare to CommSec in terms of fees?
As you can see from the profiles above, brokerage fees range from as little as $0 to around $20 per trade, but there are almost always caveats. As a comparison, CommSec's brokerage fees start at $5 per Internet trade, but that's only on trades of up to $1,000. Here's a rundown of what CommSec charges for Australian shares (as of July 2023):
$5 (up to and including $1,000)
$10 (over $1,000 up to $3,000 [inclusive])
$19.95 (over $3,000 up to $10,000 [inclusive])
$29.95 (over $10,000 up to $25,000 [inclusive])
0.12% (over $25,000)
No inactivity fee (on Australian shares platform)
You'll find most trading platforms have some kind of tiered system, usually based on the amount you're trading and how often. For example, using CMC Invest's classic account, you'll be charged $$0 or 0.1% (whichever is higher), though this fee falls to $9.90 or 0.08% for the 11th to 30th trade and $9.90 or 0.075% on the 31st+ trade.
Brokerage and commission fees aside, you should also consider whether the platform charges an inactivity fee. Although IG charges just $$8 per trade, its inactivity fee of won't suit everyone. Similarly, CMC Invest will charge a monthly fee of $15 if no trades have been conducted.
How do the international fees compare?
CommSec has relatively high brokerage fees for international stocks and ETFs compared to others. Here's a basic breakdown of CommSec's fees:
United States: USD$5.00 or 0.12%, whichever amount is greater
Canada: CAD$40.00 or 0.40%, whichever amount is greater
France, Germany, Italy, Netherlands: EUR€12.00 or 0.40%, whichever amount is greater
Hong Kong: HKD$130.00 or 0.40%, whichever amount is greater
Japan: JPY¥1,500 or 0.40%, whichever amount is greater
Norway: NOK175.00 or 0.40%, whichever amount is greater
Singapore: SGD$25.00 or 0.40%, whichever amount is greater
Sweden: SEK155.00 or 0.40%, whichever amount is greater
Switzerland: CHF₣17.00 or 0.40%, whichever amount is greater
United Kingdom: GBP£12.00 or 0.40%, whichever amount is greater
Inactivity fee: $0
Aside from CommSec, eToro, Westpac, IG, nabtrade, Saxo Invested and CMC Invest all offer global share trading options. Among these, IG, CMC Invest and eToro feature $0 brokerage for global stocks.
IG offers similar brokerage fees at $US US$0 for US stocks, £10 or 0.1% for UK and €10 or 0.1% for Germany. Other platforms, Selfwealth and Bell Direct do not offer access to global shares.
Currency exchange fees: It's also worth noting that when you trade international shares, your trading platform will need to perform a currency exchange for you. For example, nabtrade's foreign exchange transaction services are provided by NAB, so when you place an order for international shares you will be quoted an estimated exchange rate that includes fees and margins to protect NAB against exchange rate fluctuations. Once your trade is executed, NAB then books a foreign exchange transaction on your behalf.
Which trading accounts are the most reliable?
Like CommSec, all of the trading platforms listed on this page can offer secure and reliable trading solutions.
Some people prefer the peace of mind of dealing with an institution they know and trust.
The financial services royal commission not withstanding, a trading platform provided by one of the Big Four banks makes for a convincing argument. However, IG Markets, Selfwealth and Saxo Invested are also well-established and regulated names in the Australian share trading industry.
Each trading platform has a raft of security measures in place to ensure the safety of your funds and your security details. For example, IG Markets and Saxo Invested both keep all client funds fully segregated with top-tier Australian banks as required by the Australian regulator. Westpac Online Investing also offers 128-bit encryption when trading.
Final considerations when looking for alternatives to CommSec
When it comes to making your final share trading account decision make sure you know what's most important to you. Do you most value low brokerage costs, a wide range of international share markets or in-depth broker market analysis?
It's also essential you go through all of the fine print located in the broker's financial services guide (FSG). Note any asterisks that might lead to some type of fee that might affect your trading size or style.
If you still have questions about share trading, use our main guide to compare online share trading accounts in further detail.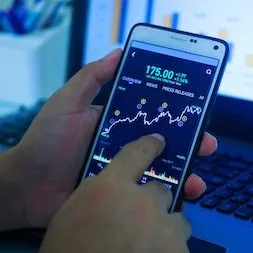 Share trading platform news: December 2023
Australian trading platform Superhero has added a new AI feature that quickly summarises ASX company announcements selected by users.
ETF provider Betashares has launched a $0 brokerage investment platform that lets you buy units in individual ASX-listed ETFs or auto-invest into ETF portfolios.
The criminal trial against Sam Bankman-Fried (SBF), the founder of disgraced crypto exchange FTX, starts in the first week of October. SBF is alleged to have defrauded customer funds for his own use in business operations and political donations.
Interactive Brokers Australia has been slapped with an $832,500 fine by ASIC for failing to identify suspicious trading activity by one of its clients.
Sharesies has introduced a new monthly fee structure of $5, $10 or $20 per month for unlimited trades up to a certain amount. Alternatively, you can still pay as you go.
CommSec has launched a new global trading platform that lowers its fees for US stocks to US$5 per trade.
Disclaimer: This information should not be interpreted as an endorsement of futures, stocks, ETFs, CFDs, options or any specific provider, service or offering. It should not be relied upon as investment advice or construed as providing recommendations of any kind. Futures, stocks, ETFs and options trading involves substantial risk of loss and therefore are not appropriate for all investors. Trading CFDs and forex on leverage comes with a higher risk of losing money rapidly. Past performance is not an indication of future results. Consider your own circumstances, and obtain your own advice, before making any trades. Read the Product Disclosure Statement (PDS) and Target Market Determination (TMD) for the product on the provider's website.