All-in-one kitchen appliance buying guide
Your essential guide to choosing the best all-in-one kitchen appliance.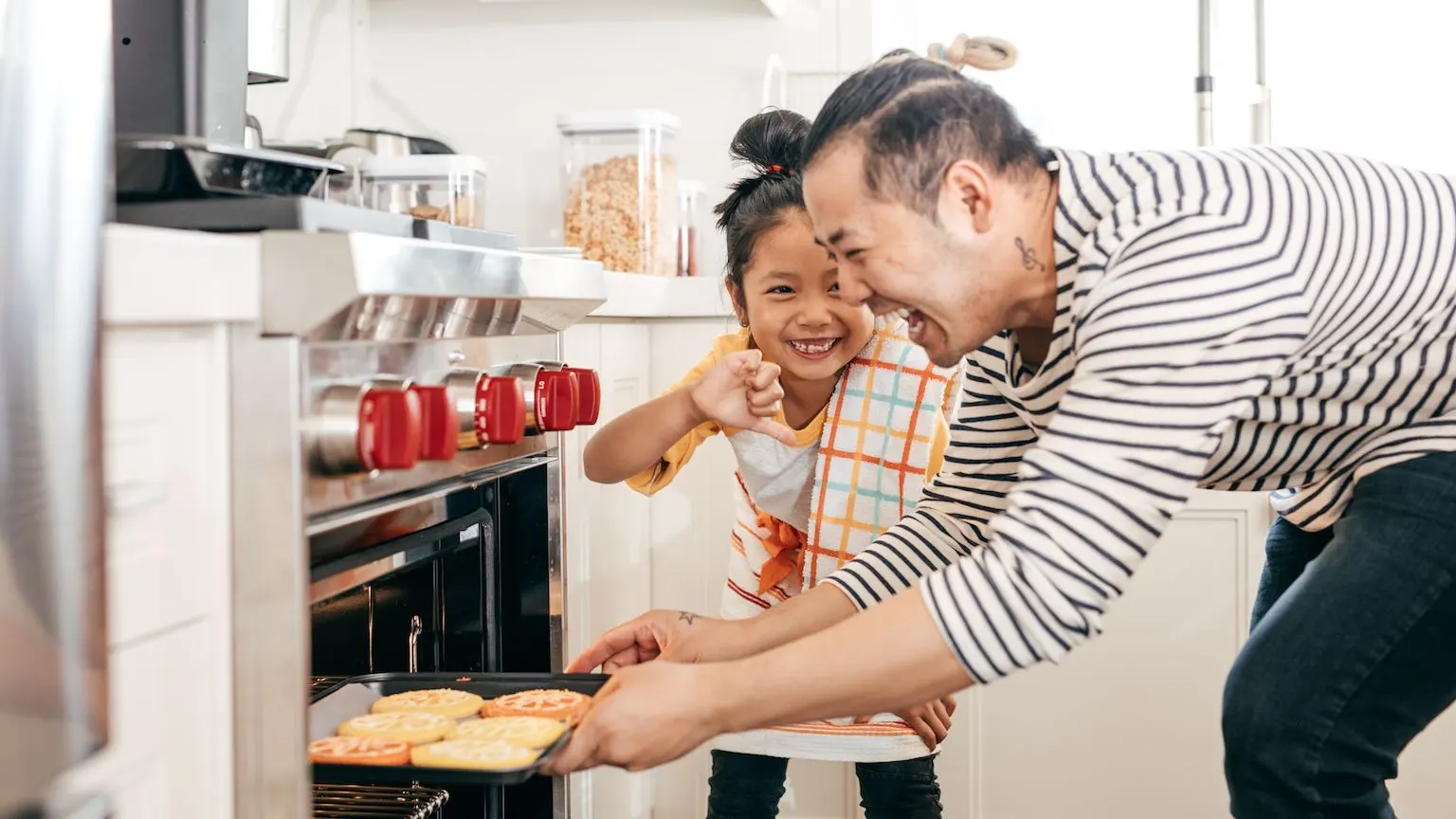 We're reader-supported and may be paid when you visit links to partner sites. We don't compare all products in the market, but we're working on it!
Quick facts about comparing all-in-one kitchen appliances
All-in-one kitchen appliances can chop, mix, steam, cook, mince, blend and a whole lot more.
They're designed to help save time and effort for busy home cooks.
Prices range from a few hundred dollars to $3,000 or more.
What is an all-in-one kitchen appliance?
All-in-one kitchen appliances (sometimes also referred to as cook processors) perform an extensive variety of essential kitchen tasks. Their purpose is to simplify the cooking process and do the work of multiple conventional appliances, taking much of the hassle out of meal preparation and freeing up space in your kitchen.
The Thermomix is probably the most widely known all-in-one kitchen machine on the market, but several other appliance manufacturers including KitchenAid, Magimix and Tefal offer competing models. If you're thinking of buying a Thermomix, you might want to check out the pros and cons of this particular machine by reading our guide on whether Thermomix is worth the cost.
While the exact tasks these machines can complete vary a little between brands, they can typically do the following:
Weighing ingredients
Chopping
Mixing
Whisking
Grinding and milling
Cooking
Steaming
Blending
Kneading dough
Grating
Sautéing
Juicing
Pureeing
Mincing
Multi-cookers
Another appliance that can help you save time and space in the kitchen is a multi-cooker. You can typically use these machines for pressure cooking, slow cooking, steaming, frying, baking, roasting and more. They can't do as much as a fully-fledged all-in-one appliance, but they're generally a fair bit cheaper and well worth a look if you're looking for an easier way to cook.
Check out our multi-cooker buying guide for more information.
How to compare all-in-one kitchen appliances
If you've decided that an all-in-one kitchen appliance is a must-have, make sure you shop around and compare the features of a wide range of machines. While price is no doubt a crucial factor, you'll also need to consider how easy a machine is to use and keep clean, the range of cooking functions it can perform and the number of recipes available.
The following are the most important factors to consider when comparing all-in-one kitchen appliances:
Storage and dimensions
Consider the dimensions of the machine to work out how much space it will take up on your bench or in a cupboard. Does it come with in-built cord storage for added convenience?
In terms of weight, most machines are somewhere between 6kg and 12kg.
Ease of use
User-friendliness is vital to ensure that you get the most out of your machine. Check if all buttons and functions are easy to access and understand, if the lid is easy to fit and remove, and whether switching attachments and accessories is reasonably simple. Also, check if the instruction manual to check whether it offers clear and concise information.
Cooking performance
Check out some online reviews of any machine you're considering buying. This should give you a better idea of how an appliance functions in the real world, what its strengths and weaknesses are, and whether people who own the machine would recommend it to other buyers.
Power
Most machines have between 1,000W and 2,000W of power. However, this figure is typically split between the motor and heating element, so check the specs sheet for a more accurate guide to the cooking power on offer.
Cleaning
How easy will the machine be to clean? Most come with dishwasher-safe parts, but check whether the buttons, dials and displays are easy to wipe down and whether there are minimal cracks where food and grime may accumulate.
Price
Price is always going to be a major factor in your decision. While there are some all-in-one appliances available for less than $500, most fall within the $1,000-$2,000 price bracket.
Warranty
Check the fine print to find out how long the manufacturer's warranty lasts and exactly what it covers.
Scales
Many all-in-one appliances feature built-in scales so you can weigh your ingredients as you add them to the bowl. Some other models come with non-integrated kitchen scales as an accessory.
Recipes
Most machines will come with a dedicated recipe book or app, while some also offer online recipe collections and forums where other users can share their favourites.
Bowl handles
Is the bowl easy to remove from the appliance when full? Does it have easy-to-grip handles that won't overheat?
Bowl capacity
Bowl capacities generally range from 2 to 4.5 litres. Make sure the machine you choose has sufficient capacity to prepare meals for your family.
Design
Some manufacturers offer their appliances in a range of colours so you can choose a shade that matches your existing decor.
Accessories
The list of attachments and accessories your all-in-one appliance may come with could be a long one, so read it closely to make sure everything you need is included. Accessories may include the following:
A variety of chopping blades
Blades for whipping and kneading
Steamer baskets
Spare bowls
Juice extractors
Measuring cups
Safety
Over the past few years, you may have seen news headlines and stories regarding safety concerns about the Thermomix. In April 2018, the Federal Court of Australia ordered Thermomix to pay more than $4.6 million in penalties for misleading customers about a safety issue.
While the TM31 was recalled in September 2014 and replaced by newer models, there are now a few key safety features offered by many brands:
Lockable lid. Look for a machine that won't run until its lid is securely locked in place. This helps prevent spills and reduces the potential risk of burns.
Speed limit. This feature limits the speed at which you can operate the machine when the temperature inside exceeds 60°.
Other models may come with an automatic shut-off feature for when the machine is overloaded or overheats, or it won't allow you to use certain functions when the appliance is being operated above a specific speed or temperature level.
Pros and cons
Pros
Designed to make cooking easy. If you struggle to find the time or motivation to prepare meals, all-in-one appliances can help you save time and take much of the stress out of cooking. These machines automate much of the cooking process, come with easy-to-follow recipes and help minimise washing up.
Prepare a wide variety of meals. Whether you want to make mushroom risotto, a gourmet dessert or anything in between, all-in-one kitchen machines tackle a wide range of cuisines and cooking methods.
Save on space. Rather than relying on drawers and cupboards full of separate appliances that only do one job, all-in-one machines are compact appliances that can perform a wide range of tasks.
Cons
They can be expensive. Most all-in-one kitchen appliances come with a pretty big price tag – we're talking several hundred or even a few thousand dollars.
Not ideal for all cooks. If you prefer to cook by taste rather than religiously following a recipe and if you love having hands-on control over the meals you prepare, an all-in-one kitchen appliance might not provide the flexibility you need.
More guides on Finder