AliExpress review and FAQs
Found something you'd like to buy on AliExpress, but have a few questions? We explain the online marketplace and answer those questions here in our AliExpress review.
AliExpress is a global marketplace that compiles millions of items from thousands of sellers all over the world. It is the retail division of global selling powerhouse the Alibaba Group, which recently made headlines for having the highest value initial public offering in the history of the New York Stock Exchange.
Why should I shop at AliExpress?
AliExpress has stock from countries around the world, which means there is often access to items at factory or cost price, saving you on in-store markups or fees. There have been some complaints of cheap or counterfeit goods being unknowingly purchased, but with a little common sense this can be avoided.
What can I buy from AliExpress?
Though it doesn't give an exact number, AliExpress claims to stock millions of products and is designed to be a one-stop-shop for just about everything. Its departments are categorised as:
Women's Clothing
Men's Clothing
Phones & Accessories
Computer & Office
Consumer Electronics
Jewellery & Watches
Home & Garden
Bags & Shoes
Toys, Kids & Baby
Sports & Outdoors
Health & Beauty
Automobiles & Motorcycles
What's the difference between AliExpress and Alibaba?
Alibaba is a platform for wholesale trade, while AliExpress is a retail marketplace. This means that Alibaba is suitable for manufacturers or trading companies who trade in large order quantities, while AliExpress caters for individuals shopping in small quantities.
Is there an AliExpress app?
Yes. The AliExpress Shopping app is available from the App Store (for iPhones) or from Google Play (for Android), and will allow you to shop on the go. The app is free to download.
How do I get an AliExpress login?
Follow these steps to sign up to AliExpress:
Go to the homepage by clicking on the links provided on this page.

2. Click 'Join Free'.
Enter your email address and complete an identity verification.
A email will be sent to your nominated email address. Click the link in this email to complete your sign up.
Is AliExpress legit?
AliExpress is a legitimate shopping destination and belongs to the larger AliBaba Group. The group held it initial public offering (IPO) on the New York Stock Exchange in September 2014, which became the largest IPO in history.
Are items sold on AliExpress genuine or fake?
AliExpress provides a marketplace for individuals to sell goods, so the site is not able to individually vet or screen all items. This means that occasionally lower quality or counterfeit items can slip through the net. Should you buy an item that you are not completely satisfied with, you will be eligible for AliExpress Buyer Protection, which will provide you with a full refund.
Are AliExpress scams common?
AliExpress processes thousands of transactions per day, and with such a large volume, unfortunately some scams do slip through the net. All purchases are protected by AliExpress Buyer Protection, but you can avoid the most common scams by taking the following steps.
Avoid ridiculously low prices, especially on luxury brand goods. If you see a price that is too good to be true, then it probably is.
Only pay for items through AliExpress. If a seller asks you for money to be sent directly, you should contact AliExpress, as this is in violation of its policy.
Consider seller feedback. All sellers on AliExpress receive feedback for their service. If they have very low feedback, they may be best avoided.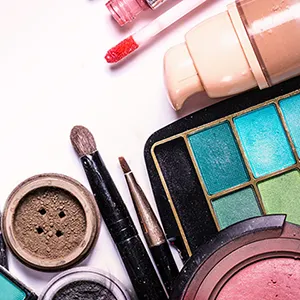 Is it safe to shop on AliExpress?
While scams or counterfeit goods are rare, they can happen. If you do fall victim to a scam, assuming you have followed the AliExpress rules, you will be covered by the Buyer Protection program. This provides you with a full refund if your item is counterfeit, not as described, or fails to arrive. in some categories, including jewellery and electronics, if your item is purchased from a participating seller and fails to meet expectations, you can receive up to three times the amount you paid in compensation.
How does AliExpress shipping work, and how can I track my AliExpress order?
Shipping is handled by various merchants and distributors around the world. For this reason, shipping costs and times will vary. Before you checkout, you will be asked to select your country and shipping method, which will determine the cost.
What AliExpress delivery options do I have?
Depending on your location and the location of your seller, shipping options will vary. It is possible for you to choose your courier and speed of delivery, with options that range from up to 60 days for the lowest cost shipping, to three days for express shipping. You will be given full options to compare at checkout.
What are AliExpress My Points?
AliExpress My Points is a reward system that allows users to collect points which they can exchange for coupons. These can be redeemed for savings and discounts on purchases. You earn AliExpress My Points by sharing items with friends on your social media account. For every referral that leads to a purchase, you will gain My Points worth 2% of the order total.
Example: You refer an item to your friend. Your friend buys the item which costs $100. You will then get points worth 2% of this total, or $2.
How does AliExpress customer support work?
AliExpress has a comprehensive customer service network that is accessed through its website.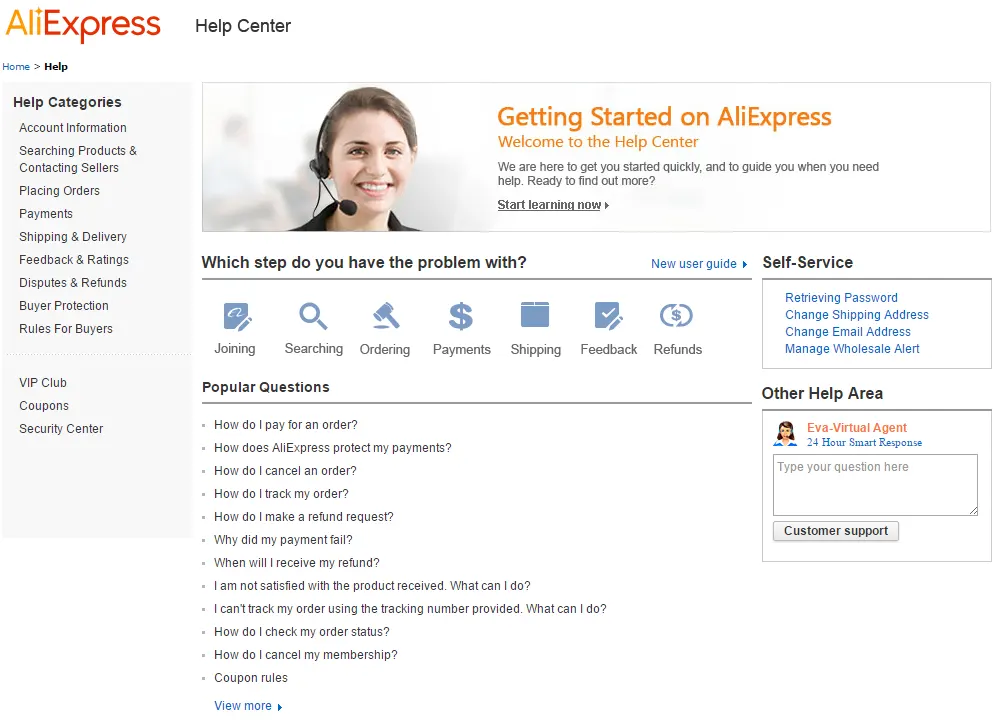 To begin your enquiry, select your reason for contacting the customer service team. The system will try to find an answer for you from its archive. If you don't get the answer you need, you can also use the live chat room where a customer service agent should be able to help.
---
Looking to make a purchase on AliExpress? Check out these coupon codes for extra savings.
It looks like we don't have any coupons at the moment. Take a look at our most recent deals
Related Posts