How can Alexa control my smart home?
Amazon's voice-controlled digital assistant is well-versed in home automation.
We're reader-supported and may be paid when you visit links to partner sites. We don't compare all products in the market, but we're working on it!

---
What is Alexa?
Alexa is a virtual personal assistant developed by Amazon for its Echo line of smart speakers. Using cloud-based voice recognition algorithms, Alexa can understand and act upon a variety of spoken commands. These can range from reading out the latest news headlines and advising you of upcoming calendar events to playing music and adjusting the brightness of your home's smart lights.
Along with the many devices in the Amazon Echo family, Alexa is also available through the Amazon iOS and Android apps, as well as on third-party hardware thanks to Amazon opening up the Alexa Voice Service to all who want to use it, free of charge.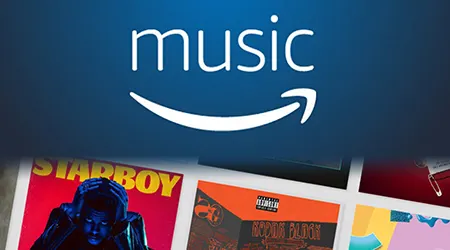 Sick of Spotify? Get 30 days of Amazon Music Unlimited for free
from Prime Video
If your music streaming provider can't keep up with your eclectic tastes, try out Amazon Prime Music for 30 days completely free.
View details
How can Alexa control my smart home?
Any Alexa-enabled device can be used as a central hub for automating your smart home. By simply telling Alexa to "discover my appliances", she will scan your home Wi-Fi network for compatible smart devices and add them to her internal register. Once that's done, you'll be able to ask Alexa to "turn on the hallway lights" or "stream House of Cards on the living room TV" instead of manually controlling each smart device through separate apps.
For many smart home devices, especially newer product lines, you'll need to enable the relevant Alexa Skill before Alexa can control the device. Alexa Skills are self-contained updates that expand Alexa's capabilities, allowing her to perform functions she can't out of the box.
To enable a particular Skill, you can search through the Skills section of the Alexa mobile app or browse the Alexa Skills store on Amazon's website. For example, if you wanted Alexa to work with your Roomba robot vacuum cleaner, you would search for and enable the iRobot Home Skill. Alexa will then understand commands like "Alexa, ask Roomba to start cleaning" and "Alexa, ask Roomba where it is".
Some smart home devices aren't directly compatible with Alexa and require a separate hub to enable voice control. Kwikset smart locks, for instance, will only work with Alexa via a Samsung SmartThings hub, a Wink Hub or an Iris smart hub. These hubs expand Alexa's device support, but they can also introduce delays and other inconsistencies as a result of the additional command processing involved.
Once Alexa and your smart home devices are chatting happily with each other, you can start creating groups and scenes through the Amazon mobile app to further automate your home. Groups are simply a way of tying multiple smart devices together: you could combine the smart locks for your front and back doors into the "all doors" group, and you'd only need to tell Alexa to "lock all doors" to secure your house with a single command.
Scenes are similar to groups, except they let you specify different actions for Alexa to perform with each device. A "bedtime" scene, for example, could include locking the front door, turning off the living room lights and turning up the heat in your bedroom. However, scenes can't be created through the Amazon mobile app; you'll need to import scenes from an existing smart home hub or a specific device's app.
What smart devices does Alexa work with?
Alexa is compatible with a variety of lights, locks, security cameras, thermostats, power outlets and many other categories of smart devices. You can determine whether a device supports Alexa by looking for the "Works with Amazon Alexa" badge:
Some of the most popular Alexa-compatible product lines include:
Lights
---
Light switches
TP-Link Wi-Fi light switch
Insteon SwitchLinc dimmer
Lutron Caseta lamp dimmer
---
Thermostats
Lyric T5 Wi-Fi thermostat
---
Locks
---
Cameras
---
Alexa can also control Haiku ceiling fans, Logitech Harmony remotes and select Sony Bravia TVs. .
---
Picture: Shutterstock
More guides on Finder