Free academic resume templates (Australia)
How to write an academic resume that creates a great first impression.
We're reader-supported and may be paid when you visit links to partner sites. We don't compare all products in the market, but we're working on it!
If you're seeking a position in the medical, dental, academic, scientific, or research field it is likely you'll need an academic resume. A well-written academic resume will help you stand out, give a professional appearance and ultimately help you to snag that interview.
In this guide, you'll find a free academic resume template along with advice on what you should and shouldn't include in your CV.
What is an academic resume?
An academic resume showcases your contributions to a certain field of study, research or practice. Unlike a standard resume or CV, an academic resume normally will not typically include a skills summary or a qualifications profile.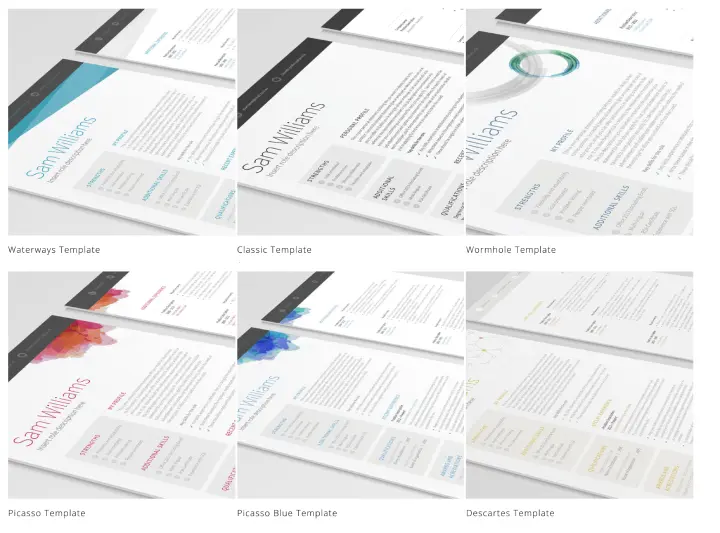 Download this academic resume template at Pure Resume
What are the features of an academic resume?
An academic resume should highlight research and teaching experience, publications and awards, grants and fellowships, professional memberships, and licenses. The goal of an academic resume is to show that you are the best candidate for a faculty or research position within an academic setting.
What should I include in an academic resume?
Academic resume templates typically include the following information:
Contact information. Include your full name, home address, address of your institution and phone number. You could also add your LinkedIn profile.
Personal profile. Write a summary of your academic background and achievements.
Education. Start with the most recent institute and work backwards.
Professional experience. Describe the role, the dates worked, the company and your responsibilities. Also, include any teaching experience or create a sub-header for it.
Publications. Separate the peer-reviewed publications and any other publication experience.
Awards. List this in chronological order, including the name and year.
Grants and fellowships. Show that your academic research has gained attention and is valuable enough to gain funding.
Public Events. List any conferences or talks you have spoken at, and what you spoke about.
Research experience. List in reverse chronological order your research experience, even if unpaid.
Professional affiliations and memberships. State if you belong to any professional groups or networks related to your professional.
Activities. List any non-professional activities you have that may be relevant to the role. For example, any non-academic jobs, university activities or hobbies.
Languages and skills. List your proficiency with any languages mentioned. List skills that are relevant to the role.
References. List a minimum of three people.
The starting point in creating a top-notch academic resume that stands out from the competition is the right template.
Get a resume template to meet your needs
How much does an academic resume writer cost?
To hire the services of an academic resume writer, it may cost you around $35-$80 on average. If this sounds a little too steep for you, there are many academic resume templates online for free.
Pros and Cons of writing your own academic resume
Pros
Let's you highlight your specific history and accomplishments in academia
Allows you to include references
You can showcase awards, honours and fellowships
Cons
It may lower the impact you've made in other sections, such as your employment history
Frequently asked questions
What should I not include on an academic resume?
Here are some things to avoid when writing an academic resume:
Avoid too much personal information such as your family, citizenship or anything else that's too personal.
Don't embellish or lie about awards, experience, funding or publications.
Try to steer clear of mentioning any papers that are under review or have just been submitted.
You don't usually need to include any photos.
How long should my resume be?
The length all depends on your relevant experience. You should focus on quality not quantity, avoiding padding out with unnecessary content. Generally, an academic resume may be two to four pages long. The tighter your CV is, the more likely it will be read and will stand out from the crowd.
How do I format an academic resume?
It doesn't matter how experienced you are and how compelling the content of your resume is, if it isn't organised, it won't make the right impression. Here are some tips on how to format your academic resume:
Use bolding, italics and underlining to highlight key information.
Be consistent with your spelling and formatting.
Use reverse chronological order to list your experiences within the sections.
Avoid using too many bullet points.
Include page numbers on each page.
choose one bibliography style (MLA, APA or Chicago) and stick to it throughout.
Use an ample margin (about 1 inch on all sides) to keep it uncluttered.
Back to top
More guides on Finder