We're reader-supported and may be paid when you visit links to partner sites. We don't compare all products in the market, but we're working on it!
Are you looking to apply for a large loan or just want lengthy terms to keep your repayments low? Consider applying for a personal loan with seven-year terms. You can keep your repayment amounts the same by opting for a fixed interest rate and there are various loan types available. Find out more about seven-year fixed loans in the guide below.
NAB Personal Loan Unsecured Fixed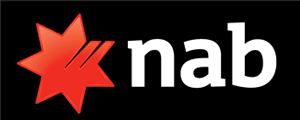 NAB Personal Loan Unsecured Fixed
Additional repayments without penalty
No early exit fees
Borrow up to $55,000

100% confidential application
NAB Personal Loan Unsecured Fixed
NAB offers a fixed interest rate loan. Use your loan for a holiday, home improvement, a special project or even a wedding. It's even a smart way to take control of your credit card debt.
Interest rate from: 9.99% p.a.
Comparison rate: 10.88% p.a.
Interest rate type: Fixed
Application fee: $0
Minimum loan amount: $5,000
Maximum loan amount: $55,000
Personal loans you can fix for 7 years
How do seven-year fixed rate personal loans work?
These loans can be used to finance any personal purchase (the loan types are broken down into more detail below). When you apply for the loan, you need to agree to the interest rate stated in your loan contract. This rate will apply for the entire seven-year term.
Any loan establishment fees or monthly fees will be added onto your repayments. At the end of the seven years, your debt will be repaid.
What you can finance with a fixed rate personal loan
Fixed rate loans are suitable for a range of purposes:
New or used vehicles.
This not only includes cars but also motorbikes, boats and even jet skis and caravans.
Debt consolidation.
If you have outstanding debts on a credit card or personal loan, you can consolidate and repay it over a longer term with a fixed rate.
Home improvements.
Add value to your home and have up to seven years to repay what you borrow.
Holidays.
If you're planning on taking a trip you can take out an unsecured loan to pay for your flights, hotel rooms or anything else you need.

How you can compare fixed rate loans with seven-year terms
As this loan will be with you for seven years, it's important to compare your options and find the right one. Here are some points to keep in mind:
What interest rate applies? Compare similar loans to see how competitive the interest rate is.
How much will you be charged in fees? Check for establishment fees, monthly fees, annual fees and any other fees you may be charged. If you want the option of paying back your loan early, check to see if this is an option and how much it will cost.
Is the loan suitable for your purpose? If you want to buy a car, is the vehicle eligible? If you want to consolidate debt, can you bring all of your credit accounts over? Check all aspects of the loan before applying.
How can you access and manage your account? The loan will be with you for seven years, so you want to ensure you can manage your account effectively. Check if there is a mobile app or online account tools.
Weigh up the benefits and drawbacks before applying
Your repayments will be low because the loan term is long
You can easily budget because your repayments will remain the same throughout the seven years
A range of different financing options are available
As the loan term is longer, you end up paying more in interest
You will probably be charged a fee for early or additional repayments
Questions you might still have
Are there shorter fixed rate terms?
Yes, you can consider applying for a fixed rate personal loan in any one-year increment between one and seven years.
Am I eligible for a fixed rate personal loan?
Eligibility criteria depend on the lender you are looking to apply with and should be confirmed before submitting your application. However, you will generally need to be over the age of 18 and a permanent Australian resident or Australian citizen.
How do I apply?
If you've found a loan you want to apply for and you meet the eligibility requirements, you can click "Go to Site" to submit your application directly with the lender.
More guides on Finder