7 things I learned from having to cancel my domestic trip | A couple of travel makers
Because unforeseen circumstances do happen.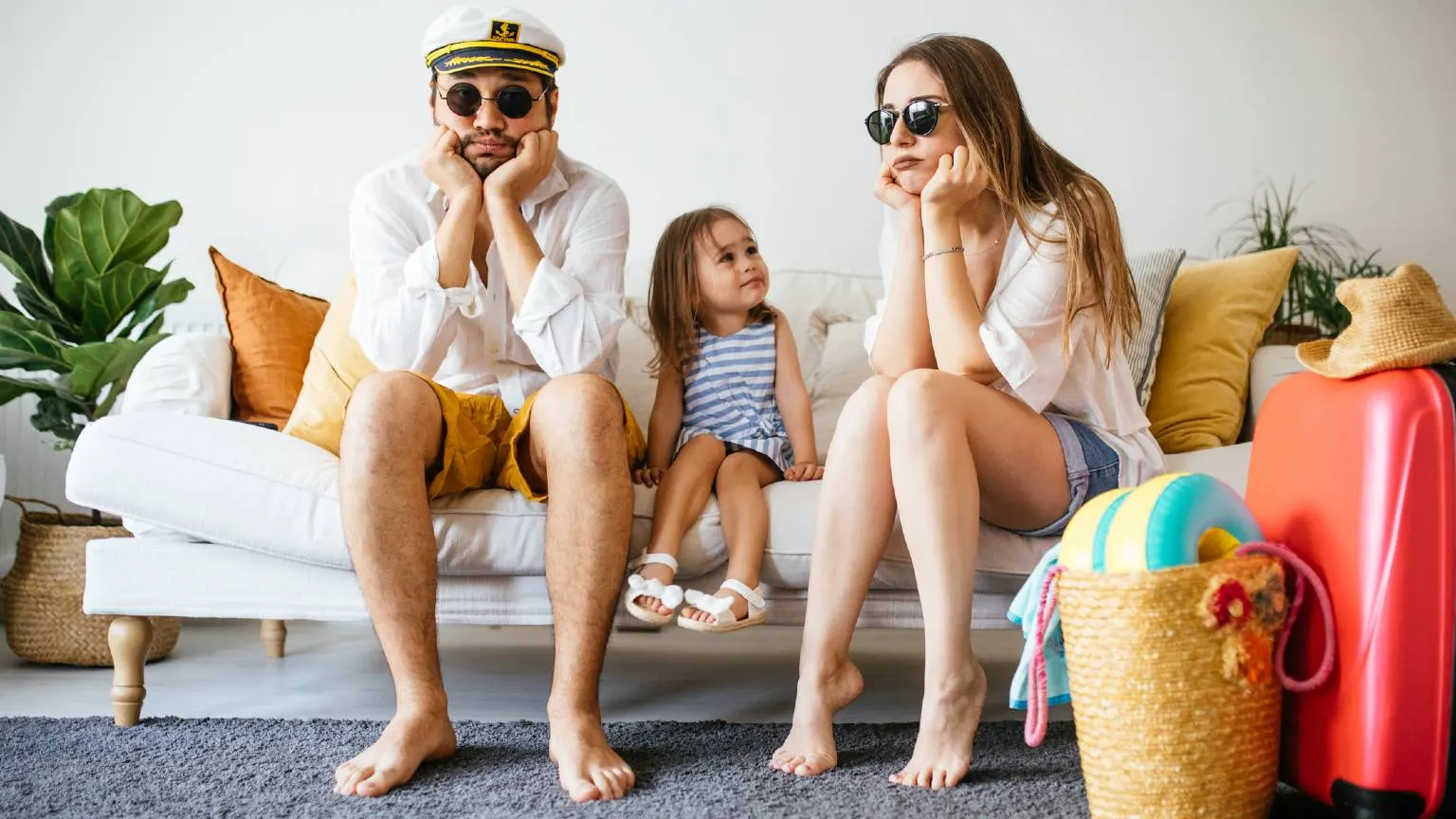 We're reader-supported and may be paid when you visit links to partner sites. We don't compare all products in the market, but we're working on it!
Right now we should be driving around Kangaroo Island, hailing the sunshine and hiking the landscape. Instead, we're at home feet up – some of us literally – and working.
What happened? D broke his foot.
Oddly enough this is the first time an accident has caused either of us to have to cancel our travel plans.
Here's what we learned from the whole ordeal.
We're Stef and D, a pair of married jet setters. Together, we've visited 55 countries and we're determined to see even more – all while working full-time and paying off a mortgage. We count our dollars at home and while we're away, and we're here to share our tips on how you can travel on a budget.
Read new blog posts every fortnight on Mondays here. Follow us: @acoupleoftravelmakers
1. Having to cancel a holiday is much like grieving
While D was busy in hospital, I (Stef) was busy going through the five stages of grieving. At first I was in denial, believing that we could still make the trip and that his ankle really wasn't that bad.
What did I do? I started looking into hire cars which we had yet to book. (Silly, right?)
Then I hit anger. Not at D for hurting himself (it wasn't his fault) but at myself for booking so much of the trip already – including some non-refundable elements. And I found myself angrily asking, why hadn't I just waited until the last minute to book them? Or why, of all the dates I could have chosen, were those specific ones the ones I'd locked onto?
Next was bargaining. I tried to reason that I could give the flights to someone else and asked friends with flexible schedules if they were interested in the tickets. No biters, sadly.
Depression and acceptance came together as I went through all the elements of our trip and began to cancel them.
As for what I learned from this process? The quicker you reach acceptance and start cancelling your plans the better it is – not only for your sanity but also to figure out where you can get money back or at least credit.
2. Fee-free flight changes aren't all that
That is, unless you purchased your flight at a premium and there's a good sale running at the moment.
Unfortunately, that was not us.
We purchased our flights on Jetstar during its $19 flight sale. While they are eligible for one free date change, the fine print states that you have to cover the difference in fare between what you paid and the cost of your new flight.
As you can imagine, prices have gone up – so far up in fact that the cheapest future flights available were $111 each way, per person.
If it were the other way around we could have swapped flights for free. But it wasn't.
I contacted Jetstar on the hope that we could at least get credit due to our circumstances but as we purchased a non-refundable flight, the only thing they could offer us was the free flight-change option.
Needless to say we let the flights go.
Just something to keep in mind if you're thinking of flying flexible.
3. No deposit, free-cancellation accommodation is all that
On the other hand, free cancellations are great – especially if they're tied in with a no-deposit deal.
Heaps of accommodation sites, including booking.com and hotels.com, offer this right up to the day before your stay. This allows you to stay extremely flexible without being out of pocket.
Homestays such as Airbnb also come with free cancellation policies; however, the window to cancel depends on the host. Sometimes it's 24 hours, other times it can be a week.
4. The earlier you cancel the better it is for potential refunds
Some sites that let you cancel will refund you more the earlier you cancel. Multi-day tour companies often sport such policies. For example, G Adventures will refund you any payments, minus your lifetime deposit, if you cancel your trip 60 days or more from departure.
Cancel 30-59 days prior to departure and you'll get 50% of your payments back. The closer to departure you cancel, the less you'll be refunded.
For us, the Sealink Ferry from Cape Jervis to Kangaroo Island had this policy though we didn't know it when we booked as it's buried deep in the terms and conditions. However, we were advised of it when we contacted them about our options for cancellation.
Cancel 30 days prior to departure and we'd only lose our deposit. Cancel 7-30 days and you'd either lose $50 per person or 50% of the total cost, whichever is greater.
That's the window we were at when we needed to cancel and since we'd paid $350 for our journey we were looking at losing $175 if we wanted a refund.
Cue another option...
5. Even if an experience is non-refundable, you may still have a credit option
While I was online chatting with Sealink (very helpful by the way), I was given another option: to change the ticket to an open-dated one which could be used within 12 months.
There was no fee penalty attached but it did mean we'd have to commit to travelling to Adelaide and Kangaroo Island within the coming year.
We weighed up our odds and considering it was so far in advance – and I'd had my eye on Kangaroo Island for quite some time now – we decided to exchange it for the credit.
6. You can pretty much cancel your whole trip online
Gone are the days when you'd have to call up everyone to cancel your booking. Thanks to the powers of technology, cancelling your trip can be done with a few clicks of a button.
This saves you from having to call during office hours and potentially wait in line for your turn.
7. If you're thinking about domestic travel insurance, you probably should get it
Call it Murphy's Law or pure bad luck, but days before D broke his foot I was looking into domestic travel insurance – purely because our ferry from Cape Jervis to Kangaroo Island was such an expense and at the time I thought it was non-refundable.
Being the hopeless procrastinator that I am, I didn't buy it at the time.
Big mistake on my part.
Yes, things could have gone smoothly and I could have shelled out cash for insurance that we didn't use, but inevitably things didn't. Was it a sign that I was looking for the first time in ever for domestic insurance? Maybe.
Either way, it could work in your favour. And while there are only a small handful of providers currently offering domestic insurance due to the pandemic, rest assured that there are still options available.
More guides on Finder