The 5 most important things we learned at the Amazon Summit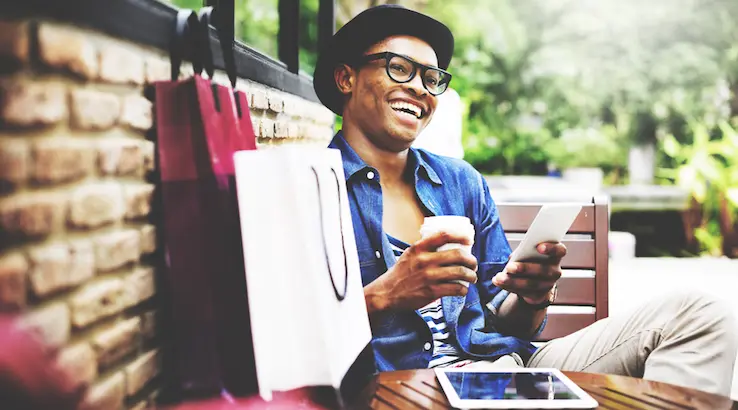 What you'll want to know before starting.
What makes a winner in Amazon Marketplace? Sydney's Amazon Seller Summit had plenty of information for any entrepreneur, including five key insights on how to be a winner in Amazon Marketplace.
If you want to win, here's how to make the most of Amazon in Australia.
1. Know what makes Amazon Marketplace different and take full advantage
What makes Amazon Marketplace different than eBay or anything else?
It's big. More than 300 million people buy on Amazon Marketplace.
It has a very low barrier to entry. You don't need any special knowledge, experience or much initial capital to get started compared to starting a business any other way.
It gives you a lot of exposure. Simply by selling on Amazon you can get more exposure than you would otherwise, and you can reach more customers with a wider product range.
You can let Amazon handle deliveries. With "Fulfillment by Amazon" (FBA), sellers can just ship directly to Amazon's warehouse, and then have orders dispatched to customers as needed. This takes a lot of the cost out of starting up and a lot of hassle out of the logistics.
But most of all:
It's super scalable. Once you've found a winning formula, you can scale up extremely quickly and cost-effectively, diversify your offerings and do a whole lot more.
What this means is that sellers can "strike gold" on Amazon Marketplace the way they probably can't with other platforms. And having a strong online presence through Amazon Marketplace means a sudden surge in demand might even lead to a "gold rush" of sorts.
2. Make a compelling offer
To strike gold, you're going to have to make a compelling offer. On the Amazon Marketplace platform that specifically means the following:
Have a competitive price. You don't need to be the cheapest, but it's good to be cheap.
Have a good selection. For example, offering multiple sizes or multiple colours of an item increases the odds of a buyer finding exactly what they want.
Be convenient. How fast can you ship it? Do you have good reviews?
Different sellers might find their own unique balance of these three factors, and to make sure everyone can find what they want, Amazon Marketplace looks for a combination of these.
Some customers might just go right for the cheapest possible option available, while others might pay a bit more for faster shipping or for the option of a different size, colour, flavour, range of features or anything else.
If you have a more compelling offer, then your listing might naturally end up pushed to the front.
3. Know your limits
Simply aiming to please isn't enough. You need to succeed at it. Having a good sales history is the fourth part of making a compelling offer.
"When our reviews drop below 4 stars, our sales plummet." said Adam Mills, co-founder of KoalaSafe, speaking of his own experiences.
Certain mistakes can run the risk of turning customers away and might potentially torpedo an idea that could otherwise have struck gold. You should avoid overpromising. One of the most common mistakes might be taking orders with inadequate stock. Delays and a failure to deliver might hurt your seller rating.
While the aim is to strike gold, you should also have a growth plan to facilitate it. You need to make sure a sudden spike in demand doesn't impact your customer service and satisfaction rates. Once again, FBA might be key. FBA will allow you to do the following:
You can keep surplus stock on hand much more cost-effectively in an Amazon warehouse instead of your own. This means it can be ready to go in the event of a "gold rush" jump in traffic, such as if one of your product links is shared widely.
You can make more affordable test launches in new markets. Offer a limited amount of your product at first, and then order more (or don't), depending on how well it sold.
4. Use all tools available
You can use FBA on a per-product basis, which means it can be a uniquely cost-effective way of testing the appetite for new product lines or certain variations of an item. It can also help you find out how you'll perform in different countries.
It's also relatively cheap. For example, an Amazon shoe-seller in the USA might be able to use FBA for only $4 to $5 per order.
This might be one of the more important tools available, although it might not necessarily be available to Australian sellers at the launch date.
Amazon also offers a thriving community of sellers, which might be more important than it sounds. A thriving user base means you can find answers to just about any question, which is important on a fast-changing platform like Amazon Marketplace. It also means the knowledge barriers to entry are extremely low. If you are persistent, you can get the information you need.
5. Don't be afraid to fail
The unique benefits of Amazon Marketplace mean this is more than just a platitude. With FBA, you can create and launch a new product with very little initial outlay, while the quick scalability and potential for a gold rush means one successful product can pay for dozens of failures.
As long as you learn from every mistake, success on Amazon Marketplace might just be a matter of trying.
---