Booze wars: 1st Choice Liquor v Dan Murphy's
Australia's two heavyweight booze providers 1st Choice and Dan Murphy's are put head to head, who will come out on top?
We're reader-supported and may be paid when you visit links to partner sites. We don't compare all products in the market, but we're working on it!
Welcome to the battle of the booze as we pin 1st Choice and Dan Murphy's against each other in hot debate of who is better for you to buy your drams from. And it's a tough call, honestly. Both have different offers available at different times and both compete fiercely to bring you the cheapest grog. Don't buy another bottle until you've read our comparison.
Quick facts about 1st Choice Liquor
1st Choice Liquor (First Choice Liquor) stocks thousands of beers, wines and spirits, and run a thriving website in addition to 75 stores nationwide. If you want it, they've probably got it. Sold?
Quick facts about Dan Murphy's
Dan Murphy's is a premier online liquor store that stocks over 7,500 brands of beer, wine, whisky, vodka and much more. They also run 140 stores countrywide and have a range of specials on offer. Sold?
Shop Dan Murphy's here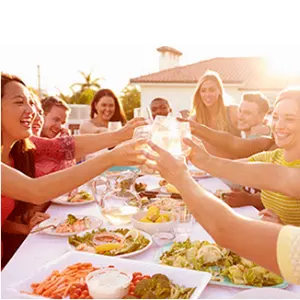 Is it cheaper to buy alcohol from Dan Murphy's or 1st Choice Liquor?
This is almost impossible to answer. Both companies provide a price match guarantee, meaning that if you see a product cheaper somewhere else, they'll drop their price. This keeps their prices pretty much lock step in with each other.
Between 1st Choice and Dan Murphy's, who has the greatest variety?
Dan Murphy's claims to carry over 7,500 brands of beer, wine and spirits, they also have a Connections range linking you to the rare wines and a wine cellar release program that stores vintages of wine until their peak.
1st Choice seemingly has a smaller selection, though probably not by much. They certainly stock all of the most popular brands, styles and types of wine. So unless you're a real connoisseur you'll probably find what you're after.
Between 1st Choice Liquor and Dan Murphy's who has the best delivery?
Dan Murphy's: Free delivery on orders over $300. Otherwise delivery is between $7 in metro and $19 in rural areas.
1st Choice Liquor: Free delivery on orders over $150. Otherwise delivery is between, $6.95 in metro and $18.95 in rural areas.
Which store has the best price match guarantee?
Dan Murphy's: Every day at 5am, the Dan Murphy's staff check their prices against their competitors to ensure that their prices are the lowest. They will match any price that you find to be lower to theirs on the same products.
1st Choice Liquor: They, too, will match any price on identical items, ensuring you always pay the lowest price available.
Who has the best returns policy?
Dan Murphy's: Items can be returned for refunds only in the event of their being damaged or incorrect. They will cover the cost of your delivery and return shipping on spoilt orders though.
1st Choice Liquor: Unopened items can be returned within 28 days. Items must be in a re-saleable condition, so torn packaging or dented cans is a no-no. But, if your items are good, then you should be able to get your money back.
What other stores sell liquor?
If, for some reason, you can't find the grog you desire at either of these outlets, then don't worry, there are more places yet to look. And, as always, finder.com.au has dug out some of the best promo's and deals just for you.
Click here to be taken to the best places to buy booze in Australia.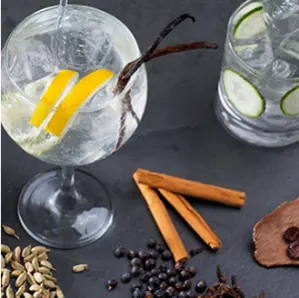 Who has the best specials and coupon codes?
That's for you to decide. We give you the best specials and coupons across the best liquor stores, now it's up to you to decide which one fits your drinking needs the best. Cheers!
It looks like we don't have any coupons at the moment. Take a look at our most recent deals
More guides on Finder