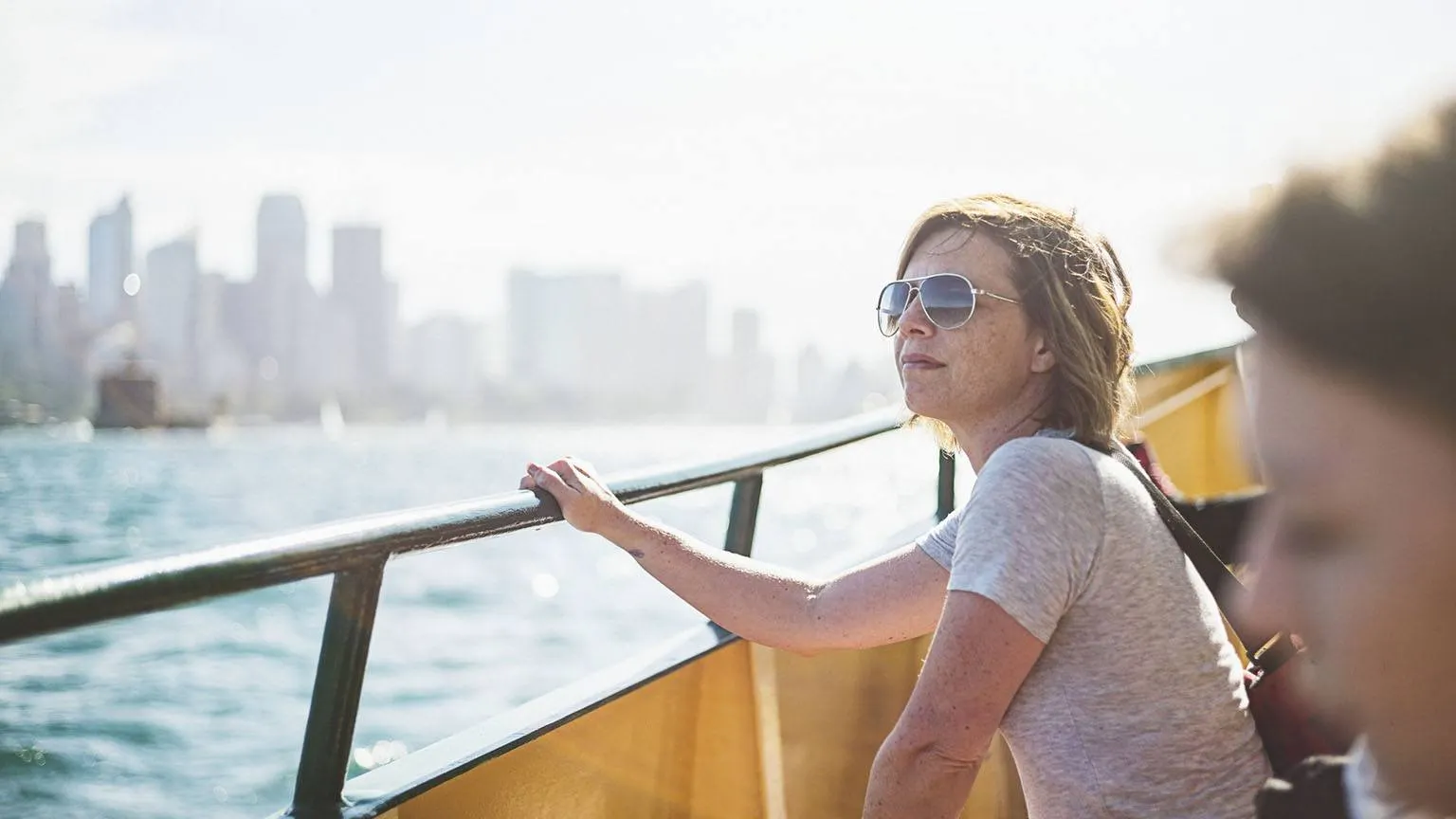 If you're coming to Australia on a 417 working visa you might consider taking out overseas visitor health cover (OVHC). Since most overseas visitors aren't covered fully under Australia's public healthcare system, having this could save you a lot if you end up needing medical attention during your stay.
Compare health insurance for a 417 working holiday visa
Pricing is based on a single live in the State of New South Wales on a visa and is not from a country that Australia has a Reciprocal Health Care Agreement (RHCA) with and is not eligible for cover under Medicare. Prices are accurate for 2020 but are subject to change.
Who is eligible for this type of visa?
This visa lets people aged 18 to 30 years old live and work in Australia for 12 months. You are able to extend your stay for another 12 months if you complete 3 months of specified work whilst holding your first 417 visa.
What are the restrictions on this visa?
You're only able to work for the same employer for a maximum of 6 months, regardless of whether you left for a period of time and resumed your employment at a later date.
Travel insurance v health insurance for a working holiday visa
Getting the right insurance on a 417 can be a little confusing because it is technically still a 'holiday'. Although travel insurance generally covers you for the important things – like emergency healthcare – make sure you have some thorough travel insurance if that's all you're going to get on this visa. After all, its not an ordinary holiday, so whilst travel insurance is adequate, it's worth looking into health insurance – this provides more comprehensive cover for things that might happen on a normal day, not just a holiday.
How does health insurance work for families and couples?
If you're applying for a 417, there's a good chance your home country has a Reciprocal Health Care Agreement (RHCA) with Australia which gives you access to Medicare (Australia's public health care system). If you're travelling as a family or couple, you can get a joint Medicare account.
The level of cover, however, is limited so you should assess your options before travelling. Medicare only covers emergency medical treatment but doesn't cover things like ambulance, dental care, funerals, paramedical services, or any treatment that is not immediately necessary.
How does it work?
You can simply apply online with an Australian health insurance provider that offers OVHC.
Not all OVHC is the same however. You'll find differences in cost and cover. Like most things, there are cheap basic ones and expensive high quality ones.
Some of the things to look at while comparing policies include:
How much of the hospital bills it covers: OVHC should generally cover at least 85% of the "MBS". The MBS (Medicare Benefits Schedule) is basically a list of thousands of different medical treatments one might receive in hospital, and how much the essential version of each costs. It's probably a good idea to look for a policy that covers 100% of the MBS rather than just the minimum.
Extras cover: Some policies will offer extra cover like visiting a doctor or dentist, prescription medication, and other services or treatments outside of hospital. Working holidays can see you staying in Australia for 6 months, or even a full year if it's a second visa, so it can be a good idea to have this option available.
Additional benefits: Policies may include additional benefits like more cover for medical repatriation, funeral expenses and others. Repatriation is probably the most important additional benefit, and is found with most policies.
Cost: All the differences in cover mean there are differences in cost.
What kind of cover is good for a working holiday?
It all depends on the situation. If you're after a working holiday, it's safe to say you're looking at a pretty active and busy trip, with some manual labour among it, so a policy that covers 100% is likely a good idea. This can be found even with cheap and basic policies.
OVHC policies with extras like dental cover, or visits to the doctor's office are often considerably more expensive. If you think you're likely to need it, have certain health issues or want the security of knowing you can go see a doctor without paying for it all out of pocket, it might be worth paying extra for a policy that offers extras.
Additional benefits are often "worst case scenario" things, like funeral expenses and medical repatriation. Repatriation cover is a good idea, and easy to find even with cheap policies.
Consider the type of cover you want, then compare options from different insurers to find value for money.
---
Picture: GettyImages
Related Posts