$4,000 Loans
A guide to $4,000 financing options
We're reader-supported and may be paid when you visit links to partner sites. We don't compare all products in the market, but we're working on it!
There are a number of different financing options available to borrowers looking to take out loans of $4,000. Which option is best for an individual will depend largely on their financial circumstances and their personal borrowing requirements.
Loans for $4,000 are commonly available from short term lenders, or "payday lenders", but loan customers should be aware that payday loans generally come with high fees and high interest rates attached, and there may be more economical options for financing $4,000 available, such as bank or credit union loans, for those who are eligible. The various options are outlined below.
Are you struggling financially?
If you're struggling financially and would like to speak to someone for free financial advice, information and assistance you can call the Financial Counsellors hotline on 1800 007 007 (open from 9:30am to 4pm, Monday to Friday). If you are suffering financial problems related to the coronavirus pandemic you may be eligible for additional support. Find out more here: https://www.finder.com.au/coronavirus-financial-help

⚠️ Warning about Borrowing

Do you really need a loan today?*
It can be expensive to borrow small amounts of money and borrowing may not solve your money problems.
Check your options before you borrow:
For information about other options for managing bills and debts, ring 1800 007 007 from anywhere in Australia to talk to a free and independent financial counsellor
Talk to your electricity, gas, phone or water provider to see if you can work out a payment plan
If you are on government benefits, ask if you can receive an advance from Centrelink: Phone: 13 17 94
The Government's MoneySmart website shows you how small amount loans work and suggests other options that may help you.
* This statement is an Australian Government requirement under the National Consumer Credit Protection Act 2009.
What are the available options for a $4,000 loan?
Use the tabs to compare some of your options.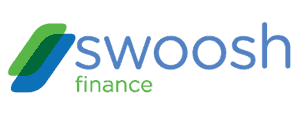 Swoosh Finance
Borrow up to $4,584
Loan term up to 1 years
Instant online decision
100% confidential application
Swoosh Finance
Swoosh Finance offer fast, reliable, and hassle-free secured loans up to $4,584 for when you are in need of money.
Loan amount: $4,584
Loan term: 60 days -12 months
Turnaround time: Next business day
Fees: $416 + 47% p.a. of borrowed amount
Harmoney Unsecured Personal Loan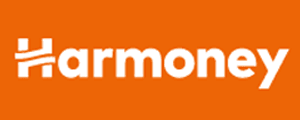 Harmoney Unsecured Personal Loan
Borrow up to $50,000
3 and 5 years terms
No hidden fees
100% confidential application
Harmoney Unsecured Personal Loan
An unsecured personal loan up to $50,000. You'll receive a tailored interest rate between 6.99% p.a. and 24.79% p.a. based on your risk profile.
Interest rate from: 6.99% p.a.
Comparison rate: 7.79% p.a.
Interest rate type: Fixed
Application fee: $575 ($275 for loans of below $5,000)
Minimum loan amount: $2,000
Maximum loan amount: $50,000
Plenti Car Loan
30-day pre-approval
Fast turnaround
Loan amounts from $2,000
100% confidential application
Plenti Car Loan
Get access to a car loan from $2,000 to $100,000 on terms of 3, 5 or 7 years. Rates are tailored to your loan term and securing the loan is optional.
Interest rate: From 4.89% p.a.
Comparison rate: From 5.44% p.a.
Interest rate type: Fixed
Application fee: $799
Minimum loan amount: $2,000
Maximum loan amount: $100,000
What loan types are available?
While most short term lenders only offer small loans up to $2,000 there are a number of lenders on the market offering "medium loans" of up to $4,000 or higher. Lenders have been increasing their maximum loan amounts in accordance with demand, so customers looking for a $4,000 loan short term loan have more options now than previously. Loans up to $4,000 from short term lenders operate under an ASIC cap, so successful applicants won't be charged more than a $400 establishment fee and a 48% p.a. rate that includes all other fees and charges if repayments are made on time. Loan terms generally vary between 16 days and two years.
Customers will be able to take advantage of longer loan terms with an unsecured personal loan from a bank or similar lender, as well as lower interest rates. Most unsecured personal loans come with rates between 8-17% p.a. and have terms of one to seven years.
If someone opts for a secured personal loan, they will be able to take advantage of lower rates, usually between 4-12% p.a. Terms and fees are normally the same as unsecured personal loans.
Overdraft or line of credit
These types of loans let customers withdraw up to and including a limit, with the overdraft being attached to the borrower's transaction account while the line of credit comes as a separate account. For both, customers only repay what they borrow and as long as they meet the minimum repayments, the account remains in good standing. Overdraft funds can only be accessed when someone's transaction account goes into the negative, but a line of credit can be accessed whenever someone needs it.
What to consider when comparing $4,000 loans
Once someone has decided on the best type of loan that will suit their needs, the next step for them should be comparing their loan options from different lenders. Here are some things to keep in mind when comparing:
What is the Interest rate going to be?


Interest rates can vary considerably even with the same kind of loans, and this is especially true of bad credit loans. An advertised interest rate can be a good indication of how competitive a loan is, so it is an important aspect to take interest rates into account. Please also be aware that interest rates are usually personalised to the borrower depending on their circumstances, so prospective applicants should also account for their credit rating when considering their potential interest rate offering.

What fees and charges are in the contract?


When someone takes on a $4,000 loan, they will always end up paying back more than that and the interest it attracts. This is because of the fees and charges that loan customers have to repay over the course of the loan. These can include application fees, establishment fees, monthly service fees, and settlement fees. If someone misses any of their repayments, they can also expect to pay late payment penalties.

What kind of repayment options are available?


Many lenders allow customers to choose between making weekly, fortnightly, and monthly repayments so they're able to schedule their repayments according to when they get paid. Some lenders allow customers to make extra repayments without charging any penalties, and some allow customers to pay the entire balance ahead of time without penalising them in any form (this can be a good way of saving money over the life of the loan, if it's possible to do). In some cases, loan customers might have to pay a fee for early or extra repayments, so they ought to check all the charges that apply before doing so.

Can the borrower get access to redrawing funds?


If a lender allows someone to make extra repayments on their loan, they should find out if they can access these funds through a redraw facility. This facility, if available, may attract a fee and come with set withdrawal limits.
How to increase the chances of being approved
While there is no telling for certain if a lender will approve an application or not, a little caution on the part of the borrower can increase the possibility of a successful application. Applicants should ensure the following before submitting an application:
Check the eligibility criteria
Customers can check the minimum eligibility criteria for any loan by looking at the review page of that particular lender on finder.com.au. Applicants will usually need to be over the age of 18 and receiving an income, but certain lenders may also require them to have good credit or to be employed (that is, not receiving Centrelink income).
Errors can creep into a person's credit file and it may affect the sort of finance that they are able to qualify for. It can help for applicants to go through their credit file before applying for any type of credit by ordering a free copy online. People can correct mistakes where found, but they cannot change accurate listings. If someone finds negative listings, they need to take these into account before applying for a loan.
A person's credit file will show just how often that they apply for credit, and if they apply for credit often, prospective lenders may view this in a negative light. Prospective applicants should compare their options well before they apply and keep their applications to a minimum.
Is there anything to consider?
People who wish to apply for loans should think about how they'll go about making their repayments before they apply for a $4,000 loan. When they don't make timely repayments their credit file can be adversely affected, and they'll also have to deal with late payment charges. Besides, the longer someone takes to repay a loan, the more they will have to pay in the form of interest.
A simple way of establishing what someone's repayments will look like is to use a loan repayment calculator. Applicants should start by identifying whether they want to make weekly, fortnightly, or monthly repayments, and then enter details such as the loan amount, loan term, and interest rate.
Calculate repayments on a $4,000 loan
The pros and cons of applying for a $4,000 loan:
Pros:
They offer varied loan terms.
With loan terms varying between 16 days and seven years, applicants can opt for one as per their financial needs and situation.
Apply online with ease.
The online presence of most lenders helps simplify the entire process of submitting an application. Customers can apply online and keep track of their loan repayment schedule online, as well.
Bad credit applications considered. For medium loans like $4,000 loans, having bad credit is not a deal breaker for many lenders. Due to the smaller size of these loans, there are a number of lenders who are willing to lend to bad credit applicants.
Cons:
Steep costs.
Certain loan types, like bad credit loans, attract higher interest rates, so think twice before applying for such a loan. Unsecured loans also traditionally charge higher interest rates when compared to their secured counterparts.
Higher repayments.
When you combine higher interest rates with shorter loan terms, the result is increased repayments. Prospective applicants should consider whether or not these repayments will be affordable before they take the loan on.
Dubious lending.
The number of online lenders in Australia is on the rise, and this field is not devoid of its share of disreputable lenders. Certain lenders may exploit people with poor creditworthiness through exorbitant fees and rates, so loan customers should ensure that any loan that they take on is competitive and that the lender holds a reputable place in the market.
What to avoid with $4,000 loans
Taking on any kind of a loan can come with its share of pitfalls, so it's best to avoid the following:
Applicants should be never apply for a loan that they can't repay. They should ensure that you have a plan in place when it comes to making repayments.
Loan customers should avoid taking out a bad credit loan if they have access to other loan options. High fees and inflexibility are two reasons ASIC cites when warning borrowers against such loans.
Applicants should avoid taking the first loan that comes their way. They should remember to compare their options to ensure that they only take on a loan that is the best for them, and that it is the most competitive loan possible for their circumstances.
Questions prospective applicants might have about $4,000 loans
How do I go about applying for a $4,000 loan?
To apply for a $4,000 loan, prospective applicants can start by comparing their options on this page. Once they find a loan they want to apply for, they can click the 'Go to Site' button to find out more about applying from the lender or to fill out an application form.
What options do I have when it comes to repayment methods?
In some instances, customers will have to set up direct debits via their salary or a bank account. Other repayment methods offered by some lenders include making payments via online funds transfer, Australia Post, BPAY, and via cheque.
Do such loans offer loan protection insurance?
Certain personal loans give customers the choice of getting loan protection insurance as an optional extra.
Can unemployed individuals get $4,000 loans?
Lenders look for some form of guarantee that their customers will be able to repay the loan, and unemployed applicants don't have employment to offer as this guarantee. However, some lenders will consider customers if they still receive an income.
Picture: Shutterstock
More guides on Finder