Finder makes money from featured partners, but editorial opinions are our own.
31 car maintenance tips
Check out these 31 car maintenance tips that will help prevent breakdowns and minimise wear.
Modern vehicles are technical marvels and you may feel you need a PhD in mechanical engineering to maintain one. However, if you can switch a computer on, you'll be able to use this guide to look after your own car.
#1: Listen to your car
Take a minute and listen to your car as it runs. How does the engine sound? Are there any rattles or strange noises? Knowing how your car sounds when it's working well will help you notice possible problems earlier. Don't forget to take note of any clunking noises as you're driving, something could be loose.
#2: Check your oil
If an engine runs low on oil, it can overheat, seize and be irreparably damaged. Check your oil frequently, making sure it sits between the minimum and maximum markers. If it's low, top it up. Not sure how to check the dipstick? Read the owner's manual.
#3: Check your tyre pressures
Over time, tyres may leak slightly and drop pressure. This can make the steering feel heavy, cause your tyres to wear excessively and reduce fuel economy. Check your tyre pressures weekly if possible, topping them up to the manufacturer's recommended settings. Before going on a long highway journey, it's worthwhile to fill your tyres to the pressures recommended in the owner's manual or by the tyre manufacturer.
#4: Clean your wheels
Take a wheel-cleaning brush and give your wheels some TLC. This helps remove stubborn brake dust, reduce the build-up of salts that cause corrosion and make your car look amazing.
#5: Treat your windscreen with Rain-X
In heavy downpours, you might struggle to see even with your wipers running at full speed. Using a product like Rain-X, which takes about five minutes to apply to your windscreen, helps improve visibility by repelling water. The results are startling.
#6: Give the interior a good clean out
Grab a vacuum and a microfibre towel and get to work – a fresh, clean and pleasant-smelling car interior is far more inviting. If you have any stubborn food stains or marks, use an upholstery cleaning foam and some elbow grease to shift it.
#7: Inspect engine oil, replace if needed
It's perfectly normal for oil to be black, but if it has flecks of metal particles in it, head to a garage right away. If you see bits in the oil, it's time to renew it. Oil changes take just 15 minutes and require only a basic selection of tools. Just be careful on newer models, as completely draining the oil could cause damage to your engine on start-up. For maximum engine lifespans, always renew your filter, seals and sump plug at the same time.
#8: Check your coolant level
Engines require a specific amount of coolant to flow around internal passageways, preventing critical components from overheating. Maintain the level between the minimum and maximum marks, but never open the tank when the engine is warm – it'll blow scalding steam out at you.
#9: Use hi-lo and difflock
On 4x4 utes with a high-low transmission and diff lock, engage these at least once a week to prevent the exposed linkages from seizing.
#10: Replace your windscreen wipers
Windscreen wipers eventually wear out thanks to the abrasive effects of cleaning gritty glass. Worn wipers can leave smears across the screen and eventually score visibility-reducing grooves into the surface. Make sure you swap your wipers for a set of high-quality replacements.
#11: Look after your leather interior
Leather seats and wheels will benefit from a going over with a purpose-made leather cleaner and conditioner. This protects the leather from cracking and will make your interior last longer.
#12: Top-up the windscreen washer reservoir
There's nothing worse than needing to clear your windscreen of trash, dust and bugs, then finding you're out of water. Keep your washer bottle topped up with the correct mix of windscreen washer fluid and water at all times.
#13: Check the brakes
Make sure your brake discs and pads are in good condition. There should be plenty of friction material left on pads and the discs should measure above the minimum recommended thickness. If they don't, have them replaced. Also clear out any twigs, stones or pieces of flaky metal to prevent them from squealing. Do this when they are cool.
#14: Replace the air filter
Your car drives around with effectively a dust-mask on, stopping leaves, bugs and dust from fouling up the internal components of the engine. Over time, a filter will get clogged and restrict airflow, so swap it out for a new one. It's a five-minute job. If you've skipped some filter replacements, the difference a clean one makes is noticeable.
#15: Swap out the cabin air filter
Cars now feature cabin filters that stop pollen and small debris from entering the passenger compartment. With use, they can become clogged, so swap yours out for a new filter. As a bonus, this can get rid of unpleasant smells, if the filter has gotten damp at some point.
#16: Ditch unnecessary weight
Carrying around unnecessary weight will increase your fuel usage and the number of times you visit the servo. So ditch anything you don't need in your car.
#17: Periodically rotate your tyres
Swapping your tyres from the rear of your vehicle to the front, and from the near-side to the off-side helps even out tyre wear and makes your tyres last even longer. You'll likely need the car's alignment checked and wheels balanced at the same time.
#18: Look after your battery
It is recommended you change your battery every 3-5 years to make sure your car readily fires into life. Take your battery for testing at a local garage to see if it needs replacing. If your vehicle has stop/start technology, use a brand and battery recommended for your vehicle.
#19: Check your alignment
Periodically have your wheel alignment examined. With constant knocking and jarring from uneven road surfaces, your wheels can become misaligned. This causes the steering wheel to feel heavy. Having them reset within factory-specs restores the handling.
#20: Replace the fuel filter
To prevent rust particles and dirt from clogging up the fuel delivery system, cars have an in-line fuel filter. This should be replaced according to the recommended intervals in your owner's manual for maximum protection and performance of the engine.
#21: Touch up paint chips
Stone-chips and scratches can expose bare metal, which leads to rusting and corrosion. Go around your clean, but dry, bodywork and use a stone-chip pen to repair them. You might also consider having the work done professionally.
#22: Repair windscreen cracks
A small crack in the windscreen can grow on a hot day. Surprisingly, the screen may form up to 30% of the body's structural integrity, so it needs to be right. Read this article to see if your insurer covers windscreen repairs or replacements.
#23: Replace the oil filter
When changing engine oil, it's necessary to always replace the oil filter too. This part serves a fundamental purpose: it traps contaminants and upholds the lubricating and protective qualities of the oil.
#24: Deep polish
Polishing your car will remove scratches, restore gloss paintwork and even the colour, especially on faded red cars. Make sure you buy a good quality polish and use two cloths, one to apply and one to buff off. Contact a car detailer and ask about a machine buff.
#25: Check your seatbelts
Frequently examine your seatbelts – they shouldn't be frayed or have tears in them. Inspect the buckles for proper operation. Also, carry a pair of scissors or a seat belt cutting tool in the glove box, just in case you become trapped in your car in floodwater or upside down after an accident.
#26: Have your belts checked
If your car has a timing or cam belt, make sure you're fully aware of when the belt needs replacing. More modern vehicles use one belt to handle timing, the water pump and alternator. With use and age, these belts can stretch and cause poor engine performance. Once beyond their recommended minimum condition level, they could also fail, causing a complete failure of the engine.
#27: Bring back the spark
If you notice your petrol car feels down on performance, has a rough idle or misfires, check your spark plugs. These are pretty simple to remove and swapping them for new ones will make the world of difference.
#28: Wash your car
Give your car a good wash down or take it to a car wash. Keeping a car clean helps reduce rust and protects the paint, and regular cleaning could mean your car holds more value when you decide to sell it.
#29: Wax your car
Car waxing isn't just for unorthodox teachers who want sceptical students to learn the power of mental and physical fortitude. Applying car wax restores the shine and lustre of paintwork, protects the paint from oxidation and prevents dirt from sticking.
#30: Restore your headlights
Are your headlight lenses looking dull, faded or hazy? Use a headlight restore kit to make the lens clear again and concentrate the light output. Also, consider replacing the bulbs with brighter ones.
#31: Take your car for a spin
Modern cars, especially diesels, benefit from long, high-speed journeys that trigger engine cleaning cycles. If you do a lot of town driving, your car may never get the chance to carry out these critical clean-outs, making for an expensive repair bill down the line.
Why you can trust Finder's car insurance experts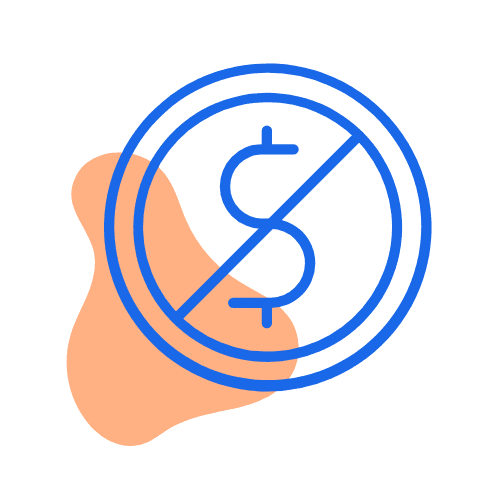 We're free
You pay the same as buying directly from the car insurer. Better still, we regularly run exclusive deals that you won't find on any other site – plus, our tables make it easy to compare policies.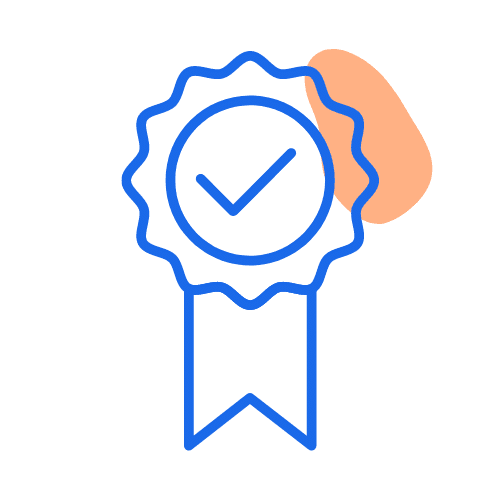 We're experts
Our team of car insurance experts have
researched and rated
dozens of policies as part of our
Finder Awards
and published 330+ guides to make it easier for you to compare.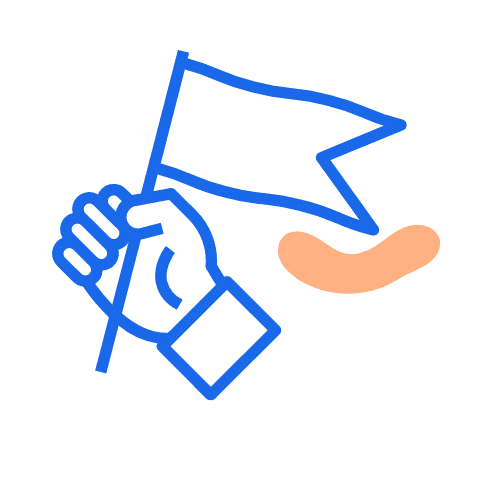 We're independent
Unlike other comparison sites, we're not owned by an insurer. That means our opinions are our own and we work with lots of car insurance brands, making it easier for you to find a good deal.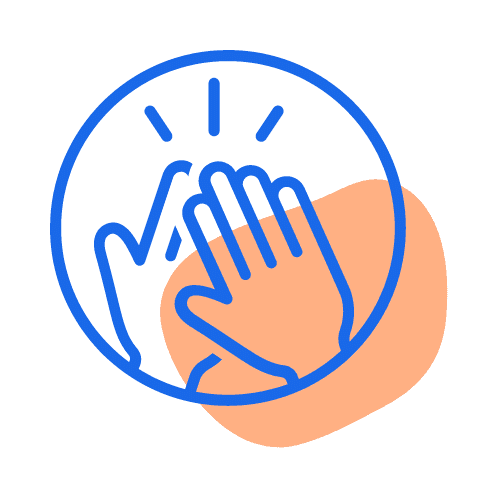 We're here to help
Since 2014, we've helped 300,000+ people find car insurance by explaining your cover options, simply and clearly. We'll never ask for your number or email. We're here to help you make a decision.
Get the latest car insurance news
Millions of Australian motorists are putting lives at risk by multitasking behind the wheel, according to new research by Finder.
Read more…
Compare Car Insurance
Australians are struggling to keep up with car maintenance and repairs due to the rising cost of living, according to new research by Finder, Australia's most visited comparison site.
Read more…