31 car maintenance tips
Check out these 31 car maintenance tips, 5 advanced driving tips and 18 hacks to look after your car.
Modern vehicles are technical marvels and you may feel you need a PhD in mechanical engineering to maintain one. However, if you can switch a computer on, you'll be able to use this guide to look after your own car.

31-point vehicle inspection checklist
5 advanced driving tips
Turn on the lights sooner. Even in broad daylight, cars with lights on are less likely to be involved in accidents. Turn lights on as soon as it starts to get dark to stay safer. The same applies when skies begin to darken due to weather changes.
Find the right car insurance. Compulsory Third Party (CTP) insurance is mandatory for everyone, but it is highly advisable to consider other forms of cover. Third party property damage car insurance is an affordable way to protect yourself from potentially ludicrous liability costs, while comprehensive car insurance may be a worthwhile investment for more valuable cars.
Stick to the centre lane (where possible). The middle lane of a highway is typically the safest place to be as most accidents happen in the outside lanes, especially in the slow lane. In addition, every time you change lanes you're taking a little bit of a risk. Getting to the middle lane and staying there is the safest bet.
Recirculating air conditioning is the best cooling effect for your money. Opening car windows creates more drag and reduces efficiency, particularly at higher speeds. Non-recirculated air conditioning modes also use a lot of energy on cooling. The best bet is to use the recirculating air conditioning mode that takes in and refreshes the already-cool air from inside the car. Keep in mind this may not be ideal for long trips, as the reduced oxygen level in the car can cause fatigue and lower levels of moisture can seriously dehydrate you.
Compare finance plans. You should compare a range of different financing plans to find the most ideal one for your own circumstances. While the car dealer may offer a deal that sounds competitive, you won't know until you compare.
COVID-19 car care and cleaning
The tips on this page are generally focussed towards typical car maintenance and driving. If you're looking for help to get your car back up and running after a long period of sitting during lockdown, we've published a guide on looking after your car post isolation. If you need specific COVID-19 vehicle deep-cleaning tips, we've prepared an article that shares some cheap and practical advice.
18 hacks to improve your car
The only thing better than a powerful, high-tech solution to a problem is a cheap, quick and easy solution to the same problem.
Fixing damage with household objects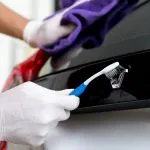 Over the years people have tried to fix car damage with whatever happened to be lying around, and it turns out some of them actually work extremely well.
Toothpaste. Great for cloudy headlights. Use a toothbrush to work the abrasive paste into the headlight lens and it could cut through the foggy oxidised layer.
Toilet plungers. You can sometimes suck certain kinds of dents out of your car with a toilet plunger. If it's not working, try gently applying heat using a hair dryer.
Nail polish. Clear nail polish is the way to go for shallow scratches, and it also works for chips on glass. It protects the bare metal beneath from corrosion.
Pool noodles. Find a paintwork saver in a pool noodle. Fasten them to the sides of the garage if you keep hitting the car doors. Cyclists can benefit too by using them to encourage cars to give them a little more space.
Making your car more comfortable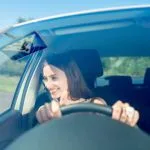 Want more storage space, a comfier ride or a cleaner car?
Seatback storage. Try hanging shoe racks over the backs of seats to instantly give your car a lot of extra pockets.
Mesh bungees. Get yourself some overhead storage space with mesh bungee nets fastened to the ceiling.
Keep a bin in the car. If you're like most people and eat in the car, it can be worth keeping a bin at hand. Sealable plastic containers are ideal for this.
Hacks for better driving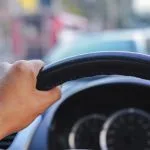 Eliminate some of those mild annoyances you encounter while driving.
Don't hop lanes. Lane hopping is purely recreational. Traffic doesn't magically start flowing when you switch over a lane, and you'll generally only ever save, or lose, a few seconds on your trip. It also considerably increases your chances of having an accident.
Hang a tennis ball in your garage. Dangle a tennis ball on a string near the back of your garage, and you've just installed your own high-tech, fully automated reverse warning system. When your car bumps the tennis ball you know how much more space you have left to back up.
Car stuck? Try floormats. Stick the floormats below the wheels for more traction if your car is stuck.
Remove old stickers with ease. Bumper stickers, old rego or parking stickers and others can be easily removed with nothing but warm water and newspaper. Soak the newspaper, put it over the sticker and let it sit for a while. The water will gradually soak in, and the sticker practically falls off by itself. If there's any residue left, you can try a vinegar/water dilution or even apply a small amount of lighter fluid to a rag.
Do your homework before Uber driving. Crunch the numbers with an online Uber driver earnings calculator to factor in the expenses and check whether it's really a good use of your time.
Cool your car quickly. Pump out the hot air more quickly by opening one window, then walking around the car and rapidly opening and closing the other side-door.
Rental car hacks
If you're renting a car, along with really checking the contract before you sign, there are a few hacks you can keep in mind:
Photograph your vehicle. Give your rental car the supermodel treatment before driving away, and take clear photos from all sides to account for every nick and scratch. If you're driving in an unfamiliar area, give some serious consideration to rental car excess insurance.
Look for the fuel gauge arrow. Look for the arrow on the fuel gauge before driving into a petrol station. It shows you which side to fill up on, though not every model has one.
Using your phone for your car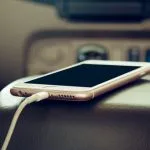 Don't underestimate the power of your phone, in the form of both apps and built-in features.
Use the GPS. If you're not 100% sure how to get somewhere, you can probably save time and fuel by using the GPS.
Apps for your watch. If you have an Apple smartwatch, you can get navigation apps for it so you don't have to check your phone while driving.
Use the camera. There are a lot of ways to use your phone's camera on the roads. High quality phone cameras can snap licence plates from a distance, and it's usually a good idea to photograph rental cars before driving away. There are even ways to use your phone as a dashboard camera while on the road.
Get the latest car insurance news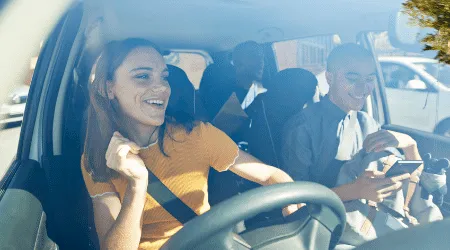 Car Insurance
Bingle is now offering cover as a monthly subscription - and it's not the only company changing its ways to appease millennials. Read more…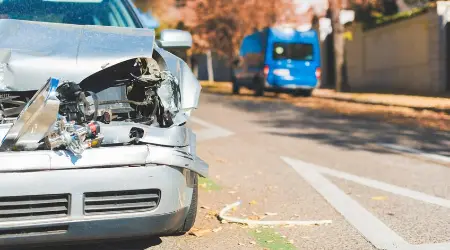 Almost a third of drivers have had their car damaged by another vehicle but the culprit fled the scene. Read more…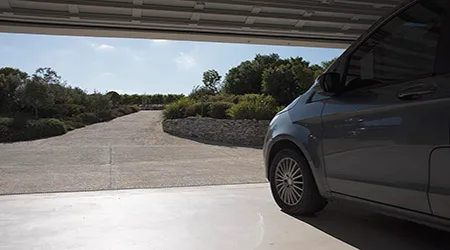 Related Posts