24 month 0% balance transfer credit cards
Pay off your debt interest-free over 2 years or more with one of these 0% balance transfer credit card offers.
We're committed to our readers and editorial independence. We don't compare all products in the market and may receive compensation when we refer you to our partners, but this does not influence our opinions or reviews. Learn more about Finder.
If you're struggling to pay off credit card debt, moving the balance to a card that offers 0% p.a. interest for 24 months or more could help you save on interest charges and pay it off faster.
Use this guide to compare balance transfer credit cards that offer 0% p.a. for 2 years or more and learn how the balance transfer process works. If you want to see how much you could save on interest charges by switching to another card, you can enter the amount of debt you want to transfer and your current interest rate at the top of the comparison table – then press "Calculate" to see the potential savings for different cards.
Citi Credit Card - Exclusive Offer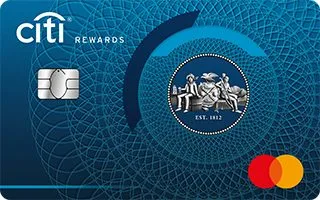 Citi Rewards Card - Exclusive Offer
0% p.a. for 30 months on balance transfers

$49 first-year annual fee
Offer ends 30 November 2020
Eligibility criteria, terms and conditions, fees and charges apply
Citi Credit Card - Exclusive Offer
Save with a long-term balance transfer offer and a first-year annual fee discount. Plus, Citi reward Points for your spending and complimentary insurance.
$49 first-year annual fee ($149 p.a. thereafter)
0% p.a. on balance transfers for 30 months with no balance transfer fee, reverts to 22.24% p.a.
21.49% p.a. purchase interest rate | 22.24% p.a. cash advance rate
Earn 1 Citi reward Point per $1 spent
Minimum credit limit of $6,000
Compare credit cards with 0% p.a. on balance transfers for 24 months or more
Balance transfers explained in 60 seconds
What is a 24-month balance transfer credit card?
These balance transfer cards let you transfer a balance from an existing credit card (or cards) to a new card with a long, introductory 0% p.a. interest rate that lasts 2 years or more. At the end of this introductory period, any unpaid debt from the balance transfer is charged interest at a higher, standard rate.
Making payments on a balance transfer credit card
Even if a balance transfer credit card offers 0% p.a. interest, you'll still need to pay at least the minimum amount posted on your statement by the due date. If you want to pay off your debt before the introductory period ends, you'll also need to pay more than the minimum amount each month.
Pros and cons of a 24-month balance transfer credit card
Pros
Save on interest. The savings you'll make from paying no interest for 24 months or more can help you pay off your debt faster.
Long repayment period. Balance transfers generally last between 6 and 24 months, so this is one of the longest repayment period available for low balance transfer offers. This gives you a chance to pay off more of your debt before interest applies. If you calculate your credit card monthly repayment first, you could even clear the balance interest-free.
Cons
Standard rate applies to new purchases. If you buy new items when you have a balance transfer, they will attract interest at the card's purchase rate – not the introductory 0% p.a. balance transfer rate. As your repayments go to the debt that's collecting the highest interest, you'll have to pay off new purchases before any money goes towards your balance transfer (during the 0% p.a. period). And because interest-free days only apply if you're not carrying a balance, you won't be able to take advantage of these until you've completely repaid your debt.
High revert rates. The low or 0% interest rate is only in place for the introductory period, after which a much higher interest rate applies to any remaining balances.
What if I can pay off my credit card debt in less than 24 months?
If you've worked out that you can pay off your debt in less time, a balance transfer credit card that offers 0% p.a. for 24 months could give you a buffer in case unexpected costs arise. You may also want to compare other balance transfer cards with different features – such as a no annual fee balance transfer or one that also offers a 0% interest rate both on balance transfers purchases – so that you can find a card that offers the most value for your circumstances and goals.
Images: Shutterstock
Back to top
More guides on Finder
Credit Cards Comparison
* The credit card offers compared on this page are chosen from a range of credit cards finder.com.au has access to track details from and is not representative of all the products available in the market. Products are displayed in no particular order or ranking. The use of terms 'Best' and 'Top' are not product ratings and are subject to our disclaimer. You should consider seeking independent financial advice and consider your own personal financial circumstances when comparing cards.