The 2021 events worth saving your annual leave for
Here are the world's biggest events that skipped 2020 but are making a comeback in 2021.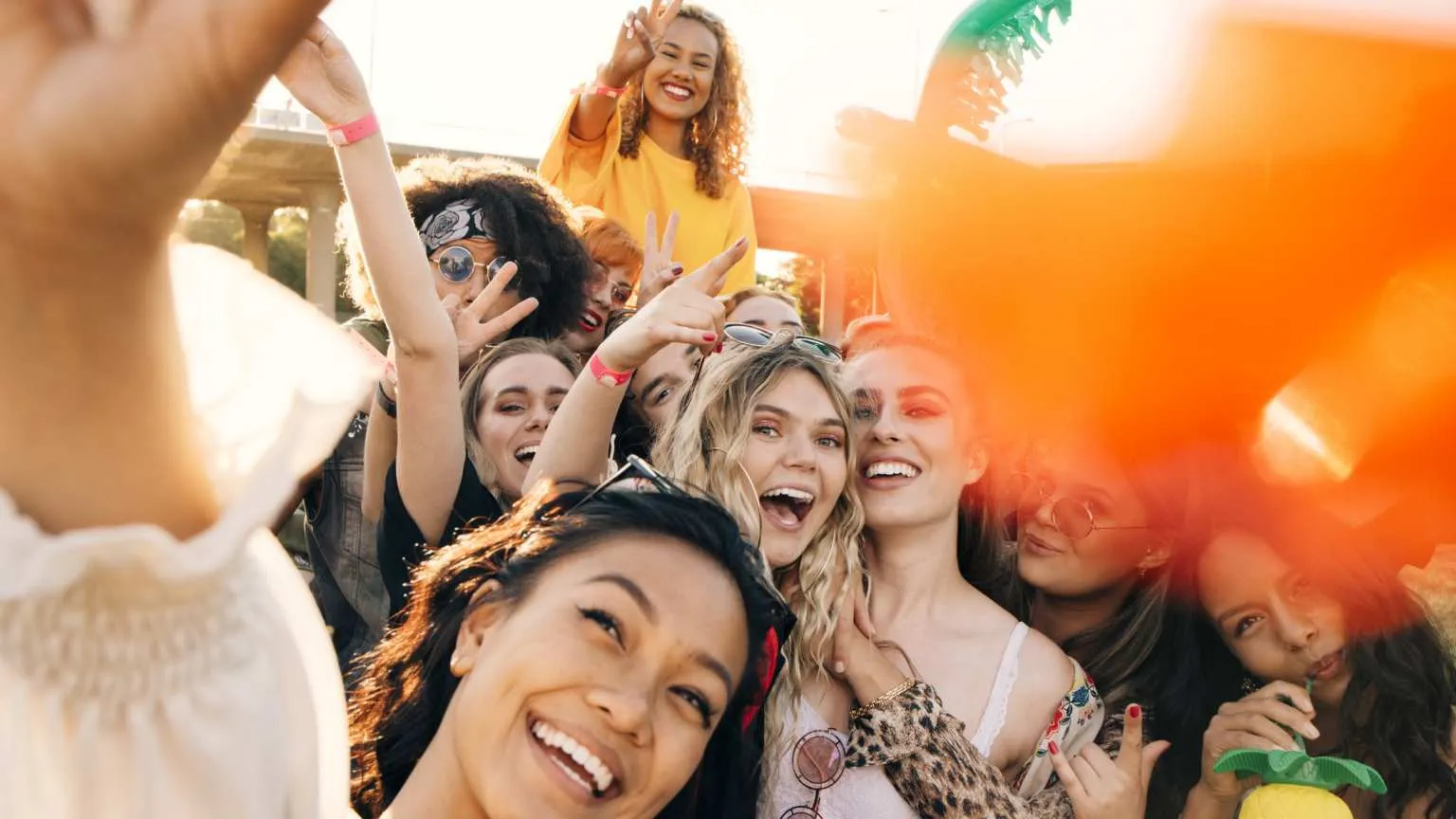 We're reader-supported and may be paid when you visit links to partner sites. We don't compare all products in the market, but we're working on it!
2020 is shaping up to be a year of limited events. In an effort to contain the COVID-19 outbreak, major sporting events as well as music, arts and cultural festivals around the world have been forced to cancel or postpone.
However, in light of the situation, many events have stated they're returning next year – and no doubt, with a bang.
You might be holding onto your annual leave now, but in 2021, these are must-attend events to put those precious holidays toward.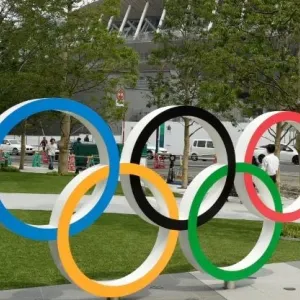 Image: gtimg.tokyo2020.org
1. Tokyo Olympics, Japan
The Olympics run every four years and while 2020's didn't go exactly to schedule, Tokyo is still getting its chance to shine in 2021.
While you wait, you can experience a little bit of the Olympics through Airbnb experience. Starting 22 July it's holding a 5-day festival where you can book experiences with your favourite Olympians and Paralympians. This includes learning how to hammer throw with Gwen Berry and an Olympic family workout with Bruno Fontes. Full details on Airbnb here.
Original dates: 24 July - 4 August 2020
Rescheduled dates: 23 July - 8 August 2021
Check out flights for the new 2021 dates
---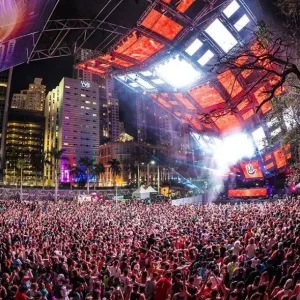 Image: Ultra, Instagram
2. Ultra Festival, USA
America's Ultra Festival was one of the first music events to be cancelled due to COVID-19. Set to be headlined by Flume, Major Lazer, Afrojack, David Guetta and Armin Van Buuren to name a few, the festival is taking a break this year and returning in 2021.
There's no news yet if the line-up will remain, but we're hopeful.
All 2020 ticket holders can use their tickets for the 2021 or 2022 events. Instructions on how to do this have been sent by email. Unfortunately, no refunds were issued. This means there will be limited tickets for 2021 so get in quick when they go on sale.
Original dates: 20-22 March 2020
Next date: 26-28 March 2021
Check out flights for the new 2021 dates
---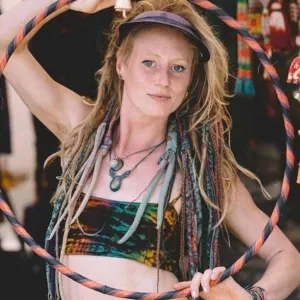 Image: Glastofest, Instagram
3. Glastonbury, UK
In the UK, the famous Glastonbury music and arts festival that was slated for June 2020 has been cancelled. This isn't the first time Glastonbury has skipped a festival. Most recently, it took 2018 off due to personal reasons. However, being its 50th anniversary, it was an unfortunate cancellation.
Any deposits already placed can be rolled onto 2021 or refunded, which means you've still got a chance to catch the event next year if you don't already have a ticket. They go on sale in December.
To give you an idea of who might be playing, 2020's line up included Kendrick Lamar, Paul McCartney, Taylor Swift and Diana Ross.
Original dates: 24-28 June 2020
Next date: 23-27 June 2021
Check out flights for the new 2021 dates
---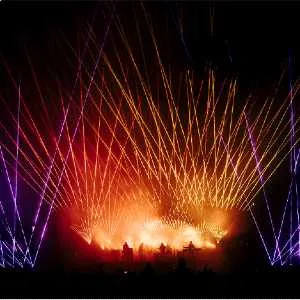 Image: Eurovision, Instagram
One of Australia's best-loved music festivals was supposed to celebrate its big 20th anniversary in 2020. Sadly, it's had to postpone its big "do" until 2021.
For anyone who had their hopes set on specific artist though, the event's co-producers Jessica Ducrou and Paul Piticco say "We intend to rebook as many of the 2020 artists as possible and we have started to work through that process".
On the line-up were Flume, The Strokes, Tyler, The Creator, Midnight Oil and Yeah Yeah Yeahs.
Resale tickets are on sale now through Moshtix for the new 2021 dates.
Original dates: 24-26 July 2020
Next date: 23-25 July 2021
Check out car hire for the new 2021 dates
---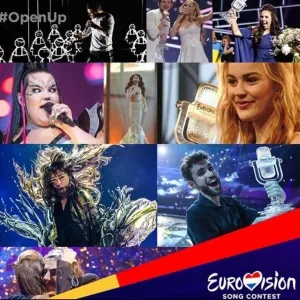 Image: Eurovision, Instagram
5. Eurovision, The Netherlands
Arguably the biggest song contest in the world, Eurovision was axed for the year following the COVID-19 outbreak across the continent.
Once the tears have dried, you'll be happy to hear that it's already confirmed a good handful of this year's artists will be able to give it a red hot crack in 2021.
This includes the representatives for Azerbaijan, Belgium, Bulgaria, Georgia, Greece, Israel, Spain, Switzerland, the Netherlands and Ukraine.
It's likely the event will be held in May 2021 in Rotterdam, which is where 2020's showcase was meant to be held. Details to be confirmed soon.
Original dates: 12-16 May 2020
Next date: May 2021
Check out flights for the new 2021 dates
---
6. Tomorrowland Winter, France
Europe in summer is what bucket lists are made of. There are island beaches aplenty and festivals around every corner. However, for something a little left-of-centre, try it in winter.
You can enjoy ice skating, Christmas markets and winter music festivals. One of the best is the winter edition of Tomorrowland, which runs at the end of ski season in March.
Held in the French Alps, it's an indoor affair that was set to feature Armin Van Buuren and Steve Aoki in 2020. It's been cancelled for the year but is sure to make your friends jealous in 2021 if you go.
Original dates: 14-21 March 2020
Next date: TBC
---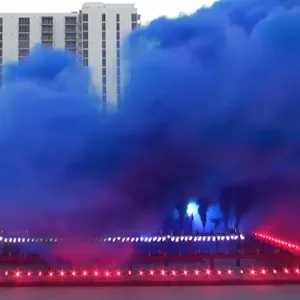 Image: e3expo, Instragram
7. Rising, Melbourne
Melbourne was set to welcome this new winter festival in 2020, but has had to postpone its inaugural event until 2021. While it's sad news, it only gives us that much more time to plan our trip.
The festival is intended to replace the current Melbourne International Arts Festival and White Night and is a winter inspired festival of lights, video, art and music.
It'll feature local, national and international artists. As an extra special treat, its inaugral night will be marked by a total lunar eclipse.
Original dates: May 2020
Next date: 26 May - 6 June 2021
---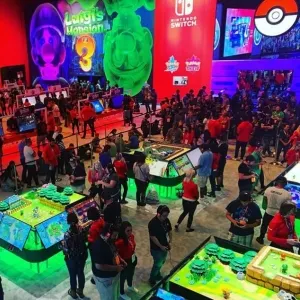 Image: e3expo, Instragram
8. E3, USA
Open to the public since 2017, E3 (Electronic Entertainment Expo) is one of the largest gaming expos in the world.
Held in Los Angeles, it brings developers, manufacturers, media and enthusiasts together to unveil the latest updates in the video game space. In 2020, even more fan, media and influencer passes were allowed into the fold. It's since been cancelled with talk of being streamed virtually.
However, 2021 is still very much on the cards and still focused on bringing the media, fans and influencers together. Stay tuned and save those annual leave days.
Original dates: 9-11 June 2020
Next date: TBC
---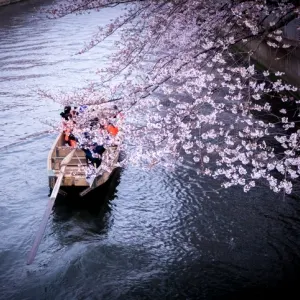 Nature's beauty comes out in full swing during Japan's cherry blossom season. Running from late March through April, it sees these beautiful blooms overrun the city.
Take a punt down one of Tokyo's canals or do as the locals do and roll out a picnic mat in the park among the blossoms. Famous parks in Central Park for this are Ueno Park, Yoyogi Park, Koishikawa Botanical Garden and Shinjuku Gyoen.
Original dates: March-April (not cancelled in 2020, but travel restrictions were in place due to COVID-19).
Next date: March-April 2021
Check out flights for the new 2021 dates
---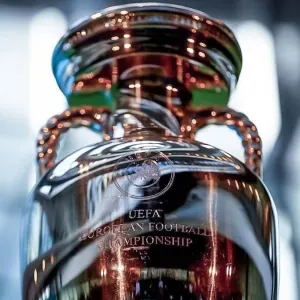 Image: euro2020, Instagram
10. UEFA Euro 2020 (European Soccer Championships)
Football fans were no doubt devastated to hear that Euro 2020 was cancelled due to public health and safety concerns surrounding the coronavirus pandemic. The game, which plays in 12 cities across 12 UEFA nations, has had all its games suspended until 2021.
The proposed dates for the games are from 11 June - 11 July 2021 with the host cities slated to stay the same. That is, London, Munich, Rome, Baku, St Petersburg, Budapest, Bucharest, Amsterdam, Bilbao, Glasgow, Dublin and Copenhagen.
While you wait you can check out the qualifiers online now.
Original dates: 12 June - 12 July 2020
Next date: 11 June - 11 July 2021 (proposed)
Check out flights for the new 2021 dates
---
11. Melbourne International Comedy Festival, Melbourne
Drawing in local and international crowds of 700,000+, the Melbourne International Comedy Festival is the largest comedy festival in the Southern Hemisphere. 2020 was going to be its 32nd anniversary but alas it was cancelled due to COVID-19.
2021 though is still very much green lighted and we're expecting it to be bigger, better and funnier than ever before.
Original dates: 25 March - 19 April 2020
Next date: TBC
---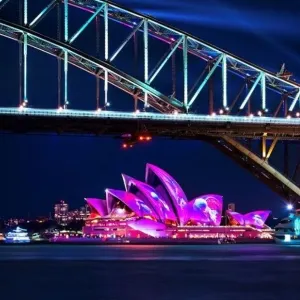 Image: vividsydney, Instagram
Brightening Sydney over the winter months, Vivid is a light, music, arts and ideas festival like no other. Over two million attendees flock to marvel at the artistic works that are projected onto some of Sydney's most iconic buildings, including the Opera House and Harbour Bridge.
But with such a large number of attendees anticipated, its lights were forced to be turned off in 2020.
However, keep late May and early June free in 2021 as the site states "Vivid Sydney will shine brighter than ever in 2021!"
Original dates: 22 May - 13 June 2020
Next date: TBC
---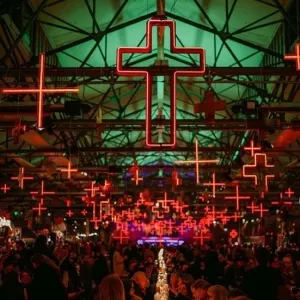 Image: dark_mofo, Instagram
13. Dark Mofo, Hobart
Quirky, strange and filled with sinister undertones, Tasmania's mid-winter arts festival Dark Mofo has been growing in popularity over the years. But in 2020, its founder David Walsh announced that "we're killing Dark Mofo for the year. I know that wil murder and already massacred tourism environment, but I feel I have no choice (hint: that means I have a choice)".
Keen to experience this quirky display of local art, music, food, film and noise? We'll see you mid-winter in Hobart, Tasmania in 2021 at Dark Mofo then. Or, check out its brighter side MONO FOMA over summer in January 2021.
Original dates: 10-22 June 2020
Next date: TBC
More guides on Finder