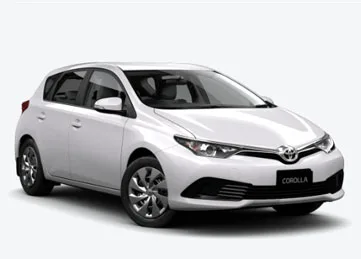 finder score: 71.00%
How did we calculate this? We analysed and aggregated the scores of Cars Guide, WhichCar, Car Advice and Drive to bring you the finder.com.au score. This is a comprehensive score that brings together the four different expert ratings you see below.
Critic reviews
| Website | Rating | Notable quotes | |
| --- | --- | --- | --- |
| Cars Guide | 69% | "The Corolla isn't} as pretty or engaging to drive as the Mazda3, but the car's reputation for reliability and durability, its good value-for-money, it's easy to drive nature, and the advanced driving equipment make it a sexnsible and smart purchase." " | Read more |
| WhichCar | 80% | "If you are comfortable with the added complexity, the Corolla Hybrid Hatch represents exceptional value. It is by some margin the best Corolla you can buy in Australia." | Read more |
| Car Advice | 75% | "[The Corolla] has sporty looks and decent road manners, and it now comes with new optional safety tech – but it's still a bit short of the best in class." | Read more |
| Drive | 60% | "This latest generation is trading off that reputation for reliability and dependability. In general the Corolla is a step behind its rivals in terms of its presentation and dynamics." | Read more |
How does the Toyota Corolla compare with its peers?