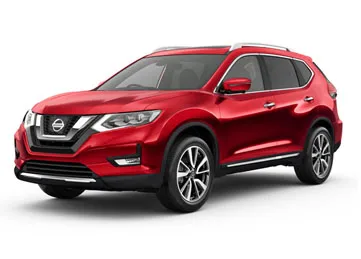 finder score: 76.25%
How did we calculate this? We analysed and aggregated the scores of Cars Guide, WhichCar, CarAdvice and Motoring to bring you the finder.com.au score. This is a comprehensive score that brings together the four different expert ratings you see below.
Critic reviews
| Website | Rating | Notable quotes | |
| --- | --- | --- | --- |
| Cars Guide | 69% | "It might not be an X-Trail blazer, but this nip-and-tuck has added some critical technology and safety extras to an already competent package." | Read more |
| Motoring | 76% | "Undercutting its main rivals at the entry level, the X-TRAIL starts with value on its side, but things level as you progress through the model grades." | Read more |
| WhichCar | 80% | "Nissan has made auto-braking standard on the popular X-Trail, while freshening its roomy cabin and retaining the option of seven seats." | Read more |
| CarAdvice | 80% | "As an overall package, the X-Trail retains the attributes that make it a favourite amongst family buyers – it's comfortable, affordable, and spacious to boot..." | Read more |
How does the Nissan X-Trail compare with its peers?