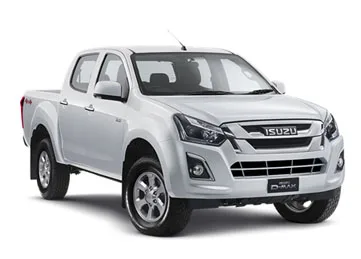 finder score: 73.25%
How did we calculate this? We analysed and aggregated the scores of Cars Guide, WhichCar, Car Advice and MR 4x4 to bring you the finder.com.au score. This is a comprehensive score that brings together the four different expert ratings you see below.
Critic reviews
Website
Rating
Notable quotes
Cars Guide
75%
"The Isuzu D-Max may not be as flash as a Ranger or as advanced as the new HiLux, but its heavy duty new engine developed for Australian conditions, plus tried and tested underpinnings, make it a smart pick."
Read more
Mr 4x4
78%
"The D-Max still makes sense for the Australian ute market. It's not the flashiest, it's not the fastest. Nor is it the cheapest. But it does feel like one of the most honest."
Read more
WhichCar
70%
"The Isuzu D-Max is a down-to-earth ute that carries and tows well, and in 4WD form can handle hard work off road."
Read more
Car Advice
70%
"It is what it always has been: an honest, reliable, strong, competent and rugged ute that can handle work, play and adventure."
Read more
How does the Isuzu D-Max compare with its peers?