2017 exclusives comparison: PS4 vs Xbox One vs Switch [Updated]

Wondering which console to buy this Christmas? You should make that decision based on the games you can play.
Fundamentally, there's not too much difference between the PS4 and Xbox One in terms of game availability and features. If you like Call of Duty, or Fallout, or Overwatch, or other such blockbusters, then the difference in experience between the machines is negligible. Even the Nintendo Switch is managing parity with the more-powerful systems, as the recent announcement of Switch versions of DOOM and Wolfenstein II: The New Colossus prove. In fact, some games – like Sonic Forces due in Q4 – are already announced for simultaneous release on all three formats.
So if you have no predetermined preference for any of the manufacturers, then the number one factor driving your purchasing decision should be the exclusives. These are the games that you can play only on one particular format, which means if a console has the specific franchises or experiences you're excited about, then that is the system you should buy.
Below you will find a list of all the exclusives currently revealed for a 2017 release on each format. It's possible that some of these games will end up releasing in 2018 or (shudder) 2019, but they still remain in the future of the console you purchase.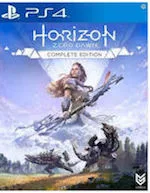 Buy Horizon Zero Dawn
from Amazon
Become a great a hunter and archer with Aloy when you play the game Horizon Zero Dawn!
View details
Full list of exclusive games for 2017
PS4
Game
Buy it
Ace Combat 7
Berserk and the Band of the Hawk
Buy now
Birthdays the Beginning
Cladun Returns: This is Sengoku!
Buy now
Crash Bandicoot N. Sane Trilogy
Buy now
Danganronpa 1-2 Reload
Buy now
Danganronpa V3: Killing Harmony
Buy now
Dark Rose Valkyrie
Buy now
Days Gone
Buy now
Death Stranding
Buy now
Death's Gambit
Deep Down
Detroit: Become Human
Buy now
Digimon World: Next Order
Buy now
Dino Frontier (PSVR)
Divide
Dragon Quest Heroes II
Dreadnought
Dreams
Dungeon Defenders II
Dynasty Warriors: Godseekers
Earth Defense Force: Iron Rain
Everything
Farpoint (PSVR)
Buy now
Fate/Extella: The Umbral Star
Buy now
Final Fantasy VII Remake
Final Fantasy XII: The Zodiac Age
Buy now
Full Throttle Remaster
Future Unfolding
GNOG (PSVR)
Gang Beasts
Golem (PSVR)
Gran Turismo Sport
Buy now
Gravity Rush 2
Buy now
Guilty Gear Xrd: Rev 2
Buy now
Hatsune Miku: Project DIVA Future Tone
Hellblade: Senua's Sacrifice
Hob
Hollowpoint
Horizon: Zero Dawn
Buy now
Kingdom Hearts HD 1.5 Remix
Buy now
Kingdom Hearts HD 2.5 Remix
Buy now
Kingdom Hearts HD 2.8 Final Chapter Prologue
Buy now
Knack 2
Buy now
Knights and Bikes
Loot Rascals
Megaton Rainfall (PSVR)
MLB: The Show 17
Mosaic
Everybody's Golf
Nex Machina
Nights of Azure 2: Bride of the New Moon
>Nier: Automata
Buy now
Nine Parchments
Nioh
Buy now
Obduction (PSVR)
PaRappa the Rapper Remastered
Persona 5
Buy now
Project Phoenix
Pyre
Senran Kagura: Peach Beach Splash
Buy now
Star Trek: Bridge Crew (PSVR)
Starblood Arena (PSVR)
Statik (PSVR)
Sudden Strike 4
Buy now
Sundered
Symphony of the Machine (PSVR)
Syren (PSVR)
Tales of Berseria
Buy now
The Inpatient
The Silver Case
Buy now
Uncharted: The Lost Legacy
Buy now
What Remains of Edith Finch
Wild
Windjammers
Winning Post 8 2017
Wipeout Omega Collection
Buy now
XING: The Land Beyond
Yonder: The Cloud Catcher Chronicles
Buy now
Ys Origin
Zero Escape: The Nonary Games
Zettai Zetsumei Toshi 4 Plus: Summer Memories
Accel World VS Sword Art Online: Millennium Twilight
Buy now
Blue Reflection
Buy now
Musou Stars
Absolver
Akiba's Beat
Antiquia Lost
Children of Zodiarcs
Disc Jam
Drawn to Death
Eve: Valkyrie - Warzone
Fallen Legion: Sins of an Empire
Final Fantasy IX
FutureGrind
God Wars: Future Past
Buy now
Gundam Versus
Iron Sea Defenders
Kero Blaster
Kick Off Revival
Last Day of June
Lawbreakers
LocoRoco Remastered
Xbox One
| Game | Buy it |
| --- | --- |
| Ashen | |
| Below | |
| BrambleLash | |
| Conan Exiles | Buy now |
| Cuphead | Buy now |
| Gigantic | Buy now |
| Halo Wars: Definitive Edition | Buy now |
| Halo Wars 2 | Buy now |
| Natsuki Chronicle | |
| Pit People | Buy now |
| Rise & Shine | Buy now |
| Sea of Thieves | Play now |
| Space Engineers | |
| State of Decay 2 | |
| Tacoma | Buy now |
| Voodoo Vince Remaster | Buy now |
| Forza Motorsport 7 | Buy now |
| PlayerUnknown's Battlegrounds | |
| Deep Rock Galactic | |
| The Darwin Project | |
| The Artful Escape | |
| Super Lucky's Tale | Buy now |
| Ori and the Will of the Wisps | |
| Ooblets | |
| Disneyland Adventures: Remastered | Buy now |
| Rush: A Disney-Pixar Adventure Remastered | Buy now |
| Zoo Tycoon: Ultimate Animal Collection | Buy now |
| 'n Verlore Verstand | |
| A Walk in the Dark | Buy now |
| Acorn Assault: Rodent Revolution | |
| Air Mission: HIND | |
| Ancestors | |
| Astroneer | Buy now |
| Beacon | |
| Book of Demons | |
| Crash Force | |
| Dead Exit | |
| Deadbeat Heroes | Buy now |
| Everspace | Buy now |
| Fallout Shelter | Buy now |
| Friday Night Bullet Arena | |
| Full Metal Furies | |
| Graveyard Keeper | |
| GRIDD: Retroenhanced | |
| Hello Neighbour | Buy now |
| Jettomero: Hero of the Universe | |
| Jump, Step, Step | |
| Narcosis | Buy now |
| Nevermind | |
| Planetbase | Buy now |
| Refunct | |
| Reservoir Dogs: Bloody Days | |
| Rivals of Aether | Buy now |
| Star Balls | |
| Super Hydorah | |
| Swordy | |
| Talent Not Included | Buy now |
| Unit 4 | |
| Wells | |
| Deliver Us The Moon | |
| Train Sim World: CSX Heavy Haul | |
| Goliath | Buy now |
| The Last Night | |
| Candleman | Buy now |
| Mayan Death Robots: Arena | Buy now |
| The Incredible Adventures of Van Helsing III | |
| Raging Justice | |
Nintendo Switch
Game
Buy it
1-2-Switch
Buy now
Arms
Buy now
Bit! Boy! Arcade
Dungeon of Zaar
Fast RMX
Fire Emblem Warriors
Buy now
Mario Kart 8 Deluxe
Buy now
New Frontier Days: Founding Pioneers
Niki – Rock 'n' Ball
Travis Strikes Again: No More Heroes
Pokkén Tournament DX
Project Octopath Traveler (working title)
Puzzlebox Setup
Riverside
Super Beat Sports
Seasons of Heaven
Snipperclips
Splatoon 2
Buy now
Sunu Ikkibu: Din Nahu
Super Bomberman R
Buy now
Super Mario Odyssey
Buy now
Tank It!
The Legend of Zelda: Breath of the Wild
Buy now
The Sacred Hero
Ultra Street Fighter II: The Final Challengers
Buy now
Unknown BlazBlue title
Untitled Shin Megami Tensei game
Steamworld Dig 2
Untitled Taiko Drum Master game
Untitled Tales Game
Xenoblade Chronicles 2
Pre-order now
Soldam: Drop, Connect, Erase
Monopoly for Nintendo Switch
Buy now
Cave Story+
Monster Hunter XX
GoNNER
Hollow Knight
Golf Story
Treasurenauts
Runner3
Seasons of Heaven
Mighty Gunvolt Burst
The Next Penelope
Pocket Rumble
Mr. Shifty
Blaster Master Zero
Astro Duel Deluxe
Othello
Kamiko
Pokémon for Switch
Yoshi for Switch
Kirby Star Allies
Metroid Prime 4
Astro Bears Party
Boost Beast
Dandara
Dragon Marked for Death
Flip Wars
Gear.Club Unlimited
Mario + Rabbids: Kingdom Battle
Buy now
Physical Contact: 2048
Physical Contact: Speed
Puzzle Adventure Blockle
Puzzle Box Maker
Ultra Hyperball
Vroom in the Night Sky
*Heavily Rumoured
** Rumoured Name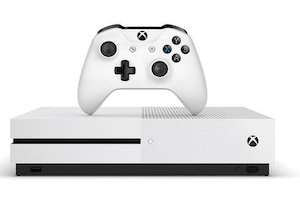 AU$329.00 Xbox One S + 4 games
from Microsoft Store
Microsoft's slimmer, 4K console is now available.
View details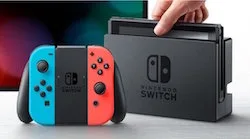 Purchase Nintendo Switch
from eBay Australia
Purchase the Nintendo Switch with grey Joy-Cons or Neon Blue and Red Joy-Cons from eBay today.
View details
---
Follow us for all the latest mobile phone news and deals