100+ pigs are getting their own grave plots in Rookwood Cemetery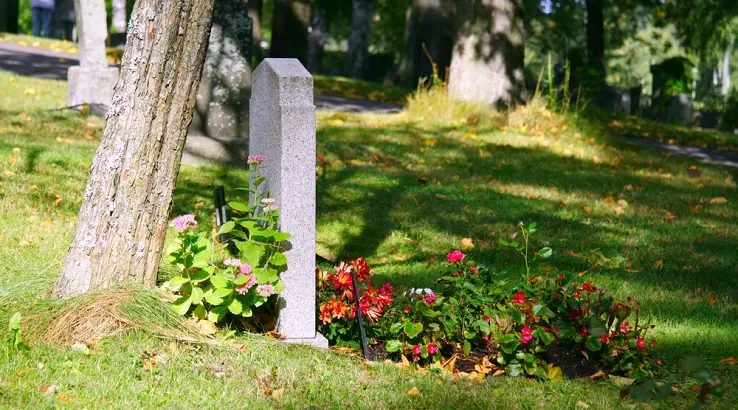 Jewish and Muslim community groups applaud the move.
A scientific experiment, years in the making, culminating in the burial and ongoing study of up to 120 pigs, each of which will get their own individual burial plot in the already-overcrowded Rookwood Cemetery.
The purpose of these actions is to study the breakdown of biomatter in grave sites. Due to their anatomical similarity to humans, pigs are the ideal test subject, the SMH reports.
However, the issue is made more contentious as the exact locations of their plots aren't being disclosed, and there's a possibility that these pigs will end up buried alongside Jewish or Muslim grave sites.
Due to the potential sensitivity of the issue, Rookwood consulted local Jewish and Muslim groups prior to the undertakings, both of which are taking it in stride. Far from opposing it, community members encouraged the studies and the examination of new ways to accelerate the breakdown of grave matter.
Limited space is an increasingly serious problem in graveyards all over the world, with crowded areas like Sydney and almost every other city now facing unsustainable demand for limited plots. This is further exacerbated by religious tenets which prohibit cremation, as well as laying anyone to rest in a grave whose previous occupant hasn't yet completely disappeared.
This study highlights how serious the grave shortage is getting. Recent years have already seen the cost of grave plots shooting upwards, as well as problems like widows or widowers not having enough room to be laid to rest next to their partners or family.
Fortunately these problems aren't only being tackled at the graveyard. The life insurance and funeral plan industry is also subject to a range of regulations designed to ensure people have the means to access affordable funeral cover. "Value guarantees", for example, are becoming relatively common in funeral plans, so policyholders will never pay more in premiums than their families will receive back in the end.
Meanwhile, life insurance policies will also typically include advance benefit payments, paid out ahead of the other amount, designed to cover the increasingly unpredictable cost of a funeral in Australia. Other types of life cover are also moving to help address this problem, with the inclusion of additional death benefits being fairly easy to find with TPD and income protection insurance.
With industries coming together to help overcome the problems of an overcrowded hereafter, as well as Jewish and Muslim groups coming together to support the burial of pigs in their graveyards, grave crowding seems to be a problem that really brings everyone together.
Follow us for all the latest deals and coupon codes