10 Year Fixed Rate Home Loans
In Australia, ten years is considered a relatively long period to fix your home loan. Find out whether this option could be suitable for you.
We're committed to our readers and editorial independence. We don't compare all products in the market and may receive compensation when we refer you to our partners, but this does not influence our opinions or reviews. Learn more about Finder.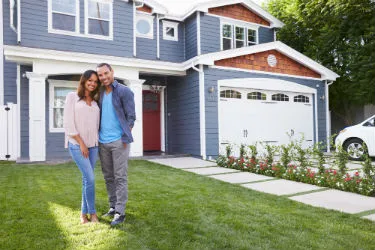 While many borrowers looking for a home loan veer towards variable interest rates to enjoy rate cuts, there continues to be a steady stream of those who prefer fixed rate home loans instead. The term of a fixed rate home loan can vary from one to 10, or even 15 years, but while finding one, two, or three year fixed rate loans is not difficult, your options reduce noticeably if you're looking for a 10 year fixed rate home loan. In such an instance, your best bet is to look at what larger banks have to offer.
What is a 10 year fixed rate home loan?
When you get a fixed rate home loan you can relax knowing that your repayments for the first 10 years will remain the same. With a fixed rate home loan, the interest rate remains the same irrespective of prevailing variable rates. If interest rates increase in the future, you remain protected as long as the fixed rate period is in place. The flip-side is that if there's a drop in interest rates during the fixed rate period, you'll receive no benefit because your loan's interest rate remains the same.
How do these mortgages work?
As with any conventional home loan, you borrow money and you make repayments to pay off the balance as well as the interest it attracts. When you get a 10 year fixed rate home loan, the interest the loan amount attracts remains the same for the first 10 years of the loan term, after which it changes to a variable rate. During the first 10 years, your repayments remain the same because the interest charged does not change.
While most variable rate home loans enable borrowers to make extra repayments, this is not the case with fixed rate alternatives. Even if a fixed rate home loan allows you to make extra repayments, there's a good chance that it comes with an annual maximum extra repayment cap of between $10,000 to $25,000. In addition, while you can benefit from a linked 100% offset account through a variable rate loan, don't expect this feature in your 10 year fixed rate loan.
---
What are the different types of home loans that I can fix for 10 years?
Basic home loans A 10-year fixed rate basic home loan is one that offers little in terms of flexibility and features, but what you can expect include competitive interest rates and lower fees.
Full-featured home loans These loans offer repayment flexibility, allowing you to make extra repayments and even offering partial offset accounts. These loans tend to attract higher fees than their basic counterparts.
Low doc loans Self-employed individuals and investors who can't provide all the required paperwork to apply for a conventional loan have the option to apply for low documentation loans. As the name suggests, these loans require little in the form of documentation. They can offer lower Loan to Value Ratio (LVR) limits and can attract higher interest rates.
Bad credit home loans These loans, as implied by the title, are for people who have poor credit histories. Finding a 10-year fixed rate home loan if you have poor credit can be quite a challenge, so expect to pay a high interest rate if you do find such a loan.
Package home loans A package home loan comes with multiple components linked to a single account. While package loans normally charge annual fees, they offer rate discounts as well as other discounted services. For example, you might be able to get a platinum credit card with an annual fee waiver as part of your package home loan.
---
How to compare long term fixed rate home loans
Advertised interest rates and comparison rates
This is the obvious starting point when you compare home loans, but don't limit your decision making based on this parameter alone. When comparing interest rates, take into account the fact that advertised interest rates don't account for ongoing account-keeping fees. Instead, comparison rates give a better indication of what to expect when you're repaying your loan.
Features
While fixed rate home loans don't normally offer as many features as variable rate loans, you can still find alternatives that offer different features. Some 10-year fixed rate loans allow you to make extra repayments but they generally have annual caps in place. If you're making extra repayments, you can look for a facility to redraw these funds. An offset account allows you to save how much you pay in the form of interest, but while certain variable rate loans come with a 100% offset account, a fixed rate home loan might not offer more than a 40% or 50% offset account.
Fees
Applying for a home loan and maintaining it requires that you pay fees in some form or the other from time to time. Some of the fees you might have to pay include an application fee, rate lock fee, valuation fee, loan establishment fee, discharge fee, annual fee, settlement fee, extra repayment fee and early exit fee. Fees aren't a bad thing if they will get you a home loan with a feature which will save you thousands in the long run. If a home loan has a fee, be sure to find out why this is being charged and if it's worth it.
---
Pros and cons of a 10 year fixed rate home loan
Pros
Repayments won't change for 10 years This is the main reason people look for 10 year fixed rate home loans. Fixed repayments give you the ability to plan your budget effectively and you can even switch to a fixed rate loan at the end of the 10 year fixed rate period. Because 10 years is a long time you have the ability to plan a medium term strategy.
Protected from rising interest rates If the Reserve Bank of Australia (RBA) increases home loan interest rates, you don't have to worry about this move affecting the interest rate of your fixed rate home loan. This is exactly what the fixed rate protects you from—if there is an increase in interest rates, there is no change in the interest your home loan attracts until the end of the 10-year period.
Flexibility While fixed rate home loans don't normally offer flexibility, you can still find loans that allow you to make extra repayments as well as loans that come with linked offset accounts.
Cons
No benefit when interest drops In the event that the RBA drops home loan interest rates, you are at a loss. This is because while the interest rate of a variable rate home loan would drop in such a scenario, bringing down monthly repayments, you will have no such benefit and your repayments will remain the same.
Exit fee If you decide to repay your loan ahead of schedule, or if you want to look for refinancing options, there's a good chance you'll have to pay considerably high exit fees.
---
Things to consider before jumping in
Taking out a 10 year fixed rate home loan requires you to think hard about the 10 year period because unlike a year or two, 10 years doesn't just rush by. If you think you might move within the next decade, you'll have to exit your loan before its fixed period comes to a close, so it's best you avoid taking a fixed rate loan in such a scenario.
If you're not sure about how your finances might look in the years to come, avoiding locking in an interest rate for the longest possible duration is a good idea.
---
Frequently asked questions about 10 year fixed rate home loans
What happens to the interest rate at the end of the 10 year period?
At the end of the 10 year period your loan will usually revert to the standard variable rate offered by your lender. Alternatively, you can elect to fix your home loan for another fixed period, which may be 10 years or shorter depending on what your lender offers.
Can I split my loan into fixed and variable components?
Yes, some loans allow you to split the loan amount so one portion attracts a fixed rate and the other portion attracts a variable rate. This allows you to benefit from both rates and at the end of the fixed rate term period, the entire amount attracts a standard variable rate.
Why do fixed rate loans attract higher interest than variable rate loans?
When banks offer fixed rate loans they have to factor in the risk of interest rates dropping in the future, and this is essentially why they attract higher interest rates. Besides, these loans also offer borrowers the convenience of fixed repayments.
More guides on Finder