10 Boxing Day travel deals too good to miss

Here are our top picks of the best Boxing Day travel deals of 2019.
The holiday season is in full swing and Boxing Day has officially landed. With hundreds of travel deals across a wide range of products, including flights, car hire, accommodation, holiday packages and experiences, there's a sale for everyone.
You can check out the over 500+ Boxing Day travel deals, or if you want the best of the best, then keep reading.
1. Flights: Flight Centre has international airfares from $237 return
Flight Centre has outdone itself once again with these dirt-cheap prices on all your travel needs. The rundown includes international flights from $237 return (yes, you read that right), holiday packages from $299 per person, cruises from $349 per person and more.
There are dozens of deals on offer for you to choose from, so we recommend making the most while you can as this sale ends soon.
Why we rate this sale: Score deals across the globe including North America, the UK, Australia, Europe and Asia.
Where can I book? Book with Flight Centre now.
When do I need to book by? 27 December 2019.
---
It's time to discover the world or maybe your own backyard with Jetstar's Boxing Day sale. Fares start from $29 one-way from Adelaide to Melbourne and from $35 one-way from Sydney to Melbourne.
The flights don't stop there with Sydney to Ballina Byron from $39, Gold Coast to Port Stephens from $45, Launceston to Sydney from $45 and Whitsunday Coast to Brisbane from $49 one-way.
These airfares will be gone before you can finish saying "Jetstar", so head over to Skyscanner now to lock in your next trip.
Why we rate this sale: A good sale drops to around $35 one-way, making this offer dirt cheap.
Where can I book? Book your next getaway with Skyscanner.
When do I need to book by? 27 December 2019.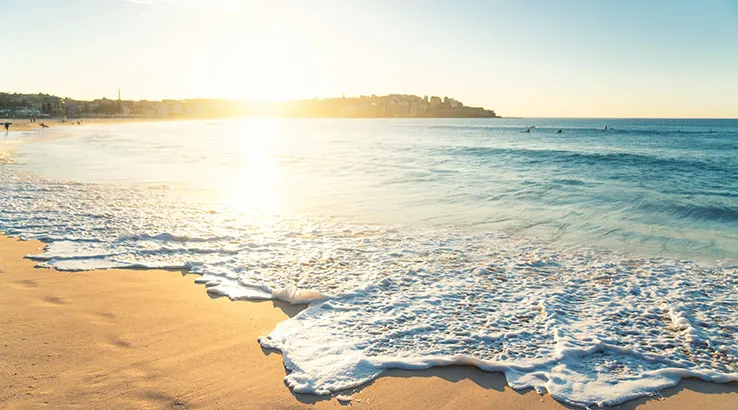 Whether you want to peacefully enjoy the sun and sand on Boracay Island or discover the sights of the Puerto Princesa Subterranean River in the National Park, Cebu Pacific's Boxing Day deal is for you.
Airfares from Melbourne to Manila start from $159 and Sydney to Manila starting from $169 one-way. Travel dates run from 1 May to 31 October 2020.
---
If you have plans to travel to Australia or New Zealand, then you can't look past Europcar's Boxing Day offer. Enjoy up to 20% off your car rental across both locations. Rentals must be for 2+ days and the offer runs for bookings until 31 October 2020. Some blackout periods apply in 2020.
Why we rate this sale: You can save on your next rental domestically and internationally with this end of year sale.
Where can I book? Book your car rental now with Europcar.
When do I need to book by? 31 December 2019.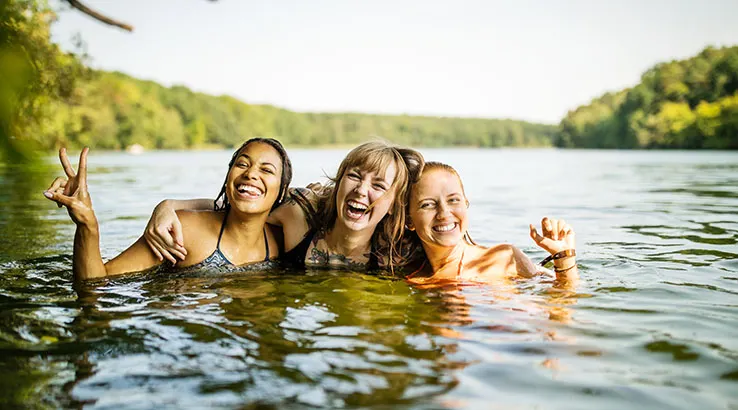 If meeting new people and travelling the world sounds right up your alley, then look no further. Save up to 25% off tours, including the Croatia Island Sail, Portugal City and Surf, Berlin to Budapest by train and Simply Italy.
With dozens of tours on sale, your next trip of a lifetime awaits with Contiki.
---
G Adventures doesn't disappoint. This Boxing Day, it has come through with tours for 17 days in Brazil from $2,464, for 7 days in Italy from $2,239, for 40 days in Vietnam from $3,484 and for 16 days in the Philippines from $3,119 per person.
Destinations include Asia, South America, Central America, Europe, Africa and more.
Why we rate this sale: The sale includes its 18- to 30-something tours for those who are ready to mingle.
Where can I book? Experience the world with G Adventures.
When do I need to book by? 31 December 2019.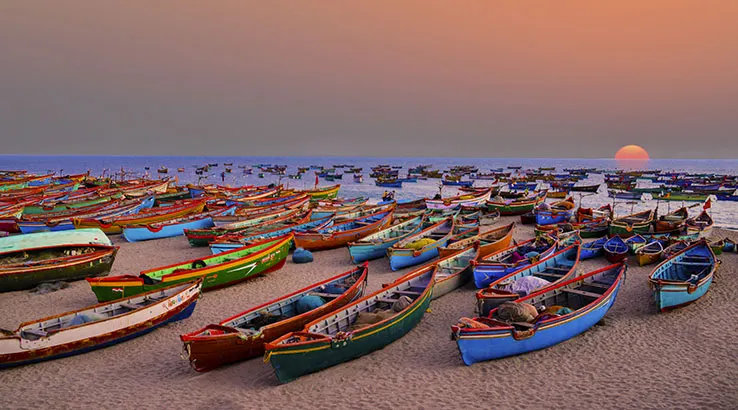 This one is for the thrill-seekers out there. Adrenaline is no stranger to a Boxing Day sale and it has come through once again. The choice is yours from jumping out of planes and V8 racing to hot air ballooning and jet-boating.
Book yourself (or maybe a friend) the experience of a lifetime without the price tag with Adrenaline.
Why we rate this sale: You have plenty of time to figure out which experience is for you with the sale ending in just over a week.
Where can I book? Book your next experience with Adrenaline.
When do I need to book by? 5 January 2020.
---
P&O has come through with cheap-as-chips fares once again starting from $149 per person. The cheapest fare will get you aboard a 2-night comedy cruise from Sydney to Brisbane. Other cruises include 4 nights in the Whitsundays from $379, 6 nights at the Great Barrier Reef from $549 or 7 nights in the Pacific Islands from $629 per person.
This Boxing Day Blitz sale is sure to be a hit, so get your tickets now.
Why we rate this sale: You've got until the end of the year to score a bargain.
Where can I book? Sail away with P&O Cruises.
When do I need to book by? 31 December 2019.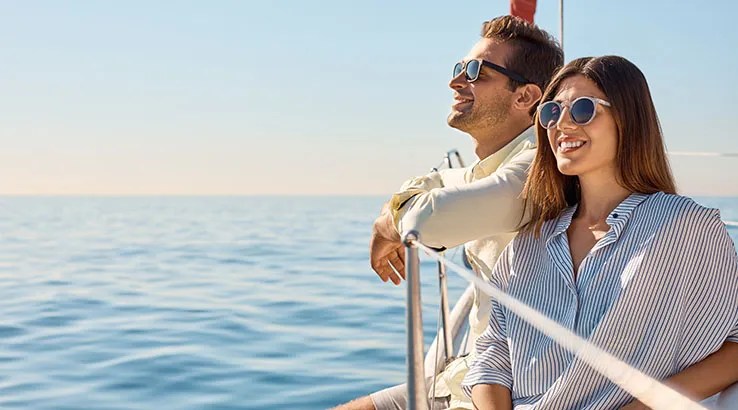 Klook is the one-stop shop for your travel itinerary, and with 20% off activities in 20 different locations, you can't miss this one.
Enjoy Bali, Bangkok, Dubai, Gold Coast, Kuala Lumpur, London, Paris and Tokyo (just to name a few) at discounted prices.
You can score everything from city passes to entry tickets. Don't wait around, this sale will be gone before you know it.
Why we rate this sale: This sale branches across Asia, Europe, Australia and New Zealand.
Where can I book? Book your next experience with Klook.
When do I need to book by? 27 December 2019.
---
Wotif is cutting domestic stays in half with up to 50% off hotels across Australia. You can enjoy the best of the Gold Coast, Port Douglas, Cairns, Whitsundays and Melbourne.
You could score up to 30% off on selected accommodation at the Port Douglas Reef Club Resort or up to 20% off the Gold Coast Burleigh Mediterranean Resort.
The sale continues with exclusive offers available on the Wotif.com app.
Why we rate this sale: Get your accommodation for your next trip sorted with these cheap-as-chips prices.
Where can I book? Book your next hotel with Wotif.com.
When do I need to book by? 26 December 2019.